Porcelain Stoneware vs. PVC
Porcelain Stoneware vs. PVC
The right choice: the safety of stoneware for the surfaces of your spaces.
Porcelain stoneware is one of the most popular and sought-after coverings for walls and floorings on the world market, able to faithfully reproduce the textures of different materials, such as stone, marble, concrete or wood. Therefore, this product is extremely versatile, ideal for private houses, public settings, commercial spaces, but also for outdoor applications. This is possible thanks to its vitrified structure, obtained from the high firing temperature (1200-1400 C°) that gives flexibility resistance and compactness to the ceramic tiles, bringing the level of water absorption to very low values, with a less than 0.5% coefficient (EN 14411 B1a – ISO 13006).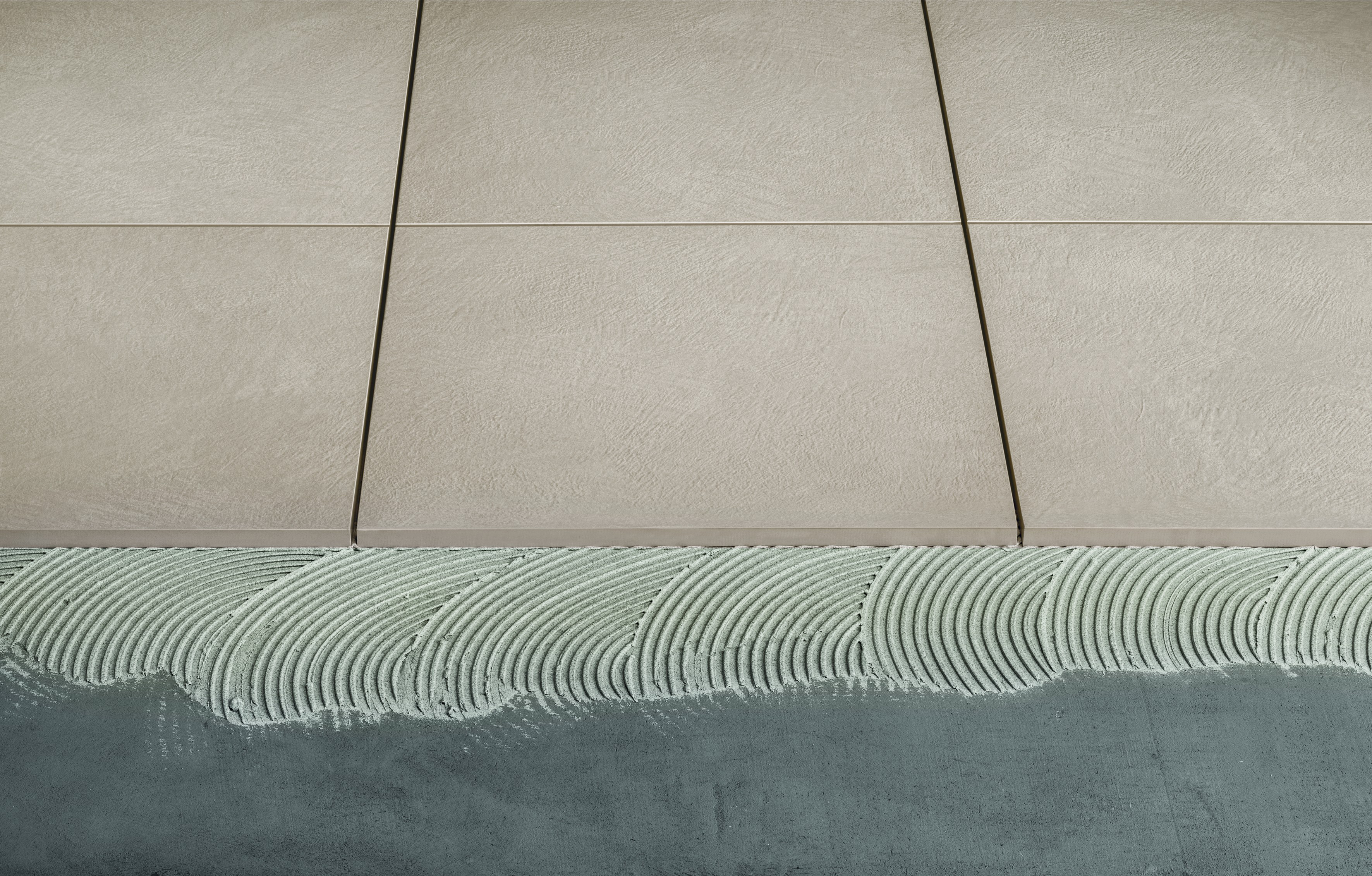 However, it is not easy for the user to make the right choice because of the range of materials available in the tile market. For example, there are Vinyl Composite Tiles (VCT) or Luxury Vinyl Tiles (LVT), flooring products based on polyvinyl chloride (PVC), one of the most used plastic in the world. These materials seem to have good technical characteristics, cost-effectiveness and recyclability.
Why to choose porcelain stoneware rather than PVC products?
Porcelain stoneware tiles offer remarkable features of durability (about 60 years) and resistance to wear, scratches, stain, stress and chemicals. Moreover, it has an excellent resistance to frost, heat and sudden changes in temperature, that makes slabs suitable not only for indoor domestic areas, but also for the installation in commercial spaces and outdoor areas. And it ensures a good level of slip resistance and hygiene, ideal for the construction of swimming pools, hospitals and schools.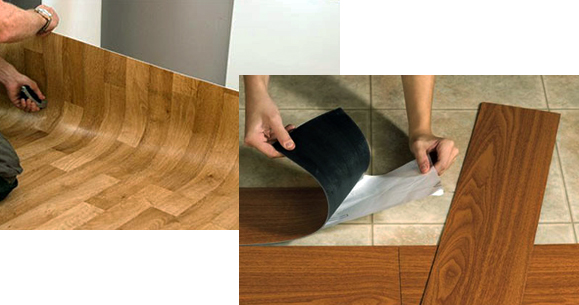 PVC is only stable under given temperature applications, in fact it is extremely dangerous when heated or burned as it can release hydrochloric acid and dioxin. According to the recent studies of the US consumer protection company "The Center for Health, Environment and Justice", the release of dioxins from burned PVC is very harmful both to the ecosystem and to human health. Furthermore, the processing of PVC involves the use of additives to make it more malleable, which make it impossible to actually recycle; it should be pointed that PVC market is almost entirely influenced by Chinese producers, that often does not guarantee the  health safety and an ecological life cycle of the product.
The production of porcelain stoneware, on the other hand, is increasingly moving towards a green and eco-compatible approach, focusing on the development of products with a low environmental impact and with quality raw materials, following the guidelines provided by the most modern certification bodies worldwide.
Porcelain Stoneware stands out for its ease of cleaning and maintenance and offers many design solutions capable of reproducing different formats (for ex. 75×75 cm, 30'x30′, 60×60 cm, 24'x24′ tiles etc…) and colors: white, dark and light grey, brown, black tiles.
Moreover, ceramic tile perfectly imitates the pattern of a wide range of construction materials. It is possible to recreate the parquet effect, the concrete effect, the stone, the marble, with the further possibility of lapped, polished, satin finishes, unlike other products less versatile such as wood or PVC.
What Ceramiche Refin S.p.A. offers to the consumer?
Ceramiche Refin Spa, in a direction of continuous development and research of innovative ceramic materials with obsessive attention to design and quality, offers today a rich choice of italian porcelain tile solutions able to satisfy architects and designers in the realization of their projects, respecting the environment and enhancing the Made in Italy brand.
Refin's tile are suitable for kitchen, bathroom, livingroom and other spaces of everyday people life.