Porcelain Tiles
Porcelain tiles
What is grès porcelain stoneware?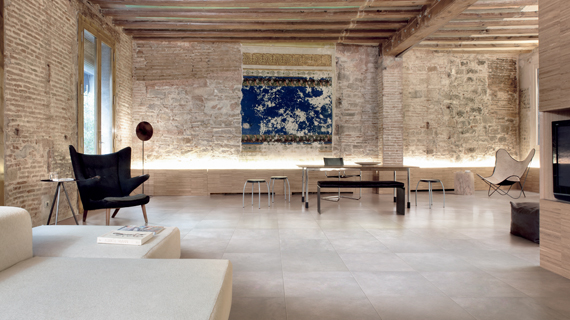 Grès Porcelain stoneware is a ceramic with a compact, hard, coloured and non-porous body.
The word "grès" means that the ceramic body of the tile is extremely vitrified, that is to say compact, hence the exceptional great resistance.
The result is a lean clay body, little refractory, fired in a kiln (at 1200-1400 C°) until it reaches a non-porous vitrification and a complete water-proofing.
Porcelain Floor Tiles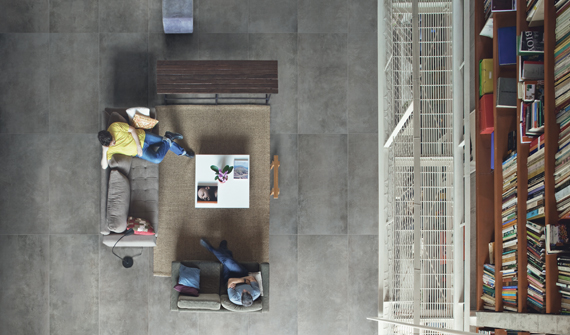 Porcelain floor tiles are made by materials featuring the lowest water absorption levels, which means the quantity of water that the slab can absorb under certain conditions.
This feature (that is also one of the two parameters on which the EN ISO standards classification is based) also results in the highest level of bending strength, that is to say, the maximum tension that the material, subject to an increasing bending action, can bear before breaking.
Amongst the most significant features of grès porcelain stoneware there is also the high abrasion resistance, which means the resistance of the surface against the action related to the movement of bodies, surface or materials in contact with it.
Cleaning and Maintenance
Cleaning the porcelain tiles with pure water is not enough and we strongly recommend not to use substances such as naphtha oil, vinegar etc… Specifically designed cleaners are required in order to remove the calcareous wastes of mortar and grouts that adhere to the dirt.
Stoneware vs Ceramic Tile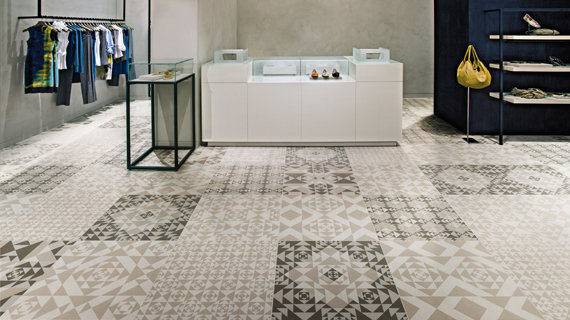 The are many ceramic materials, each one with precise features and destination use. Discover here the different type of porcelain tiles.
Tips for Laying Floor Tiles
The latest state-of-the-art porcelain stoneware tiles have turned to the manufacturing processes typical of stone materials allowing for the so called "minimum grout line installation".
Discover here the installation advice for porcelain tiles.
Advantages of Porcelain Tiles
Impact strength and stress resistance
Wear resistance
Scratching resistance
Resistance to frost
Resistance to chemicals
Stain resistance
Project Solutions
Floating Porcelain Tile System
The floating floor is the perfect solution for those looking for highly resistant, easy to clean floors combined with Italian elegance and design.
Porcelain Rainscreen
Our porcelain tiles of various sizes are suitable for the creation of rainscreens.
A dry tile-laying system
SET-IN: the porcelain tile easy to install as it does not require adhesives or grouts.
More info about porcelain tile.