Italian tiles 100% Made in Italy
At Refin, "Made in Italy" does not only mean style, but it represents a productive model combining the creative flair typical of our culture with the work ethics that have always characterised Italian manufacturing tradition.
For this reason, we have adhered to the Made in Italy ethical code promoted by Confindustria Ceramica, stating, with clarity and transparency, the origin of our products.
High quality porcelain tiles
Ceramiche Refin produces more than 6 million m² of porcelain tiles per year, supported by avant-garde machinery for the creation of surface graphics and post-manufacturing processes, as well as a modern laboratory committed to the research and development of new technological and aesthetic solutions.
All the phases of our production process undergo strict Quality Control procedures and the excellent quality standards of our products are certified by the most important international certifications.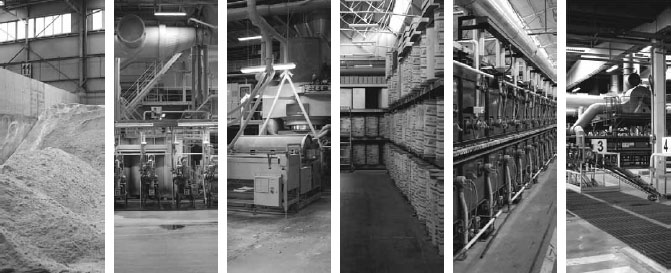 Sustainable Italian Tiles
The constant search into the new opportunities technology creates, gives us the chance to make industrial production more compatible with the environment that surrounds us: this is our Green philosophy.
Everyday, we strive towards the development of products which have a low environmental impact, able to create efficient sustainable building projects.