Sottsass, eclectic experimenter
Sottsass, eclectic experimenter
On the centennial of his birth, Ceramiche Refin pays tribute to Ettore Sottsass jr with a project designed to celebrate one of the 20th century's most important figures in the fields of architecture and design.
 An exhibition and a conference – conceived by Ceramiche Refin and CSAC (Study Center and Communication Archive of the University of Parma) in collaboration with Il Giornale dell'Architettura – will be held inside Refin Studio, the showroom of the company located in the building that for many years has been the workspace of Sottsass.
"Sottsass, eclectic experimenter" pays tribute to the famous architect and designer and promotes the research activities of CSAC, one of the most important archives of documents, art projects, architecture, design and photography of the 20th century to which Ettore Sottsass donated his archive in 1979, which will devote an exhibition to the architect starting in November.
The objective of the exhibition "Sottsass, eclectic experimenter", curated by Emanuele Piccardo, architecture critic, and Francesca Zanella, chairman of CSAC, is to investigate the prosperous relationship between Sottsass and design, with particular attention to the ceramics made for Il Sestante Gallery and Poltronova and the staging of the project of fibreglass furniture for the exhibition "Italy: the New Domestic Landscape" held at MoMA in 1972.
Opening the exhibition on 10 October will be the conference devoted to architectural professionals who will focus on the architect's relationship with the world of design, from ceramics to furniture, and the design and artistic research from the beginning of his career at Turin Polytechnic until the American counterculture period.
Refin Studio, setting for this exhibition, has always been a point of reference for designers seeking the solutions and materials best suited to their creative needs. With this initiative Ceramiche Refin confirms its attention and sensitivity to the world of design, once again proving itself to be a company able to offer space to ideas and events with a strong cultural and educational value.
 Images from the archive of Ettore Sottsass Jr. Required credits: CSAC – Study Center and Communication Archive, University of Parma
Sottsass, eclectic experimenter
REFIN STUDIO, via Melone 2  Milano – Italy
 Exhibition
Open to the public: 11 October – 1 December 2017
From Monday to Friday, 9 am to 1 pm and 2 pm to 6 pm
Saturday, 14 October, special opening from 10 am to 6 pm in occasion of The Day of Contemporary Art.
Technical sponsor: NCS – Natural Color System®©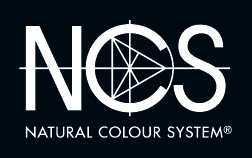 Refin Studio Info: http://www.refinstudio.it/