Design Week: Mimesis-Material Performances
08 – 14 Aprile 2019
Refin Studio
Via Melone 2
Milano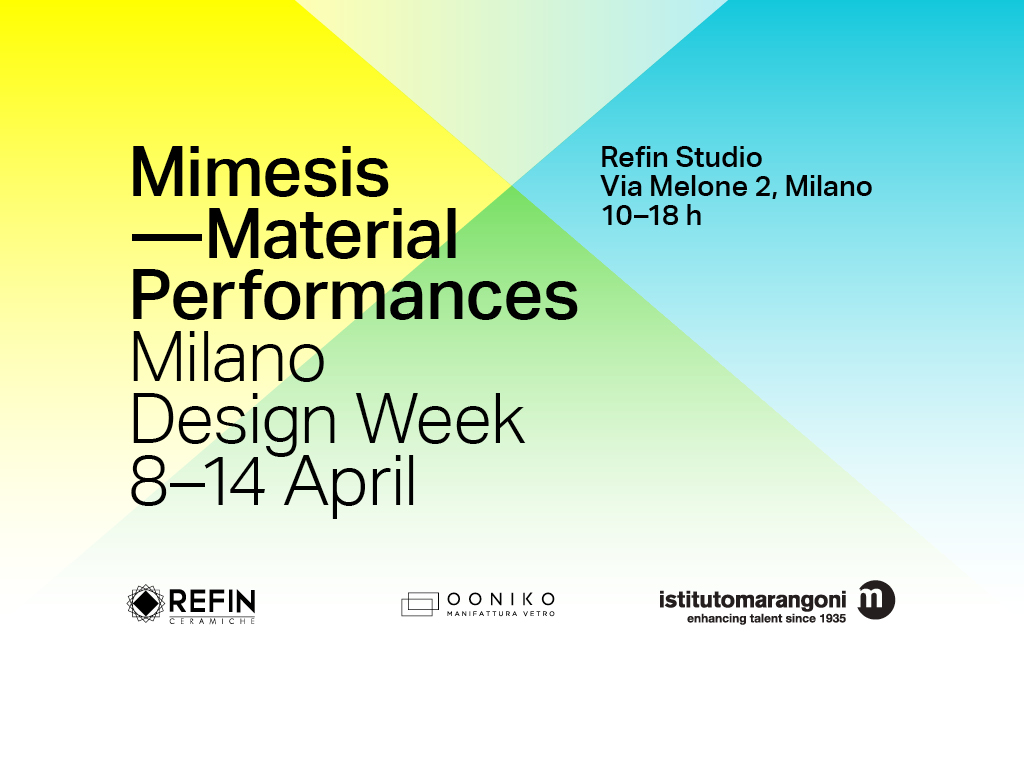 Mimesis-Material Performances
The talents of Istituto Marangoni Milano • The School of Design have accepted the challenge of creating a series of products that suggest a narrative connection between reflection and representation: tabletop objects in glass produced by OONIKO will dialogue with the Ceramiche Refin VETRI porcelain stoneware collection, in an extraordinary game of contrasts and similarities.
Istituto Marangoni Milano • The School of Design offers advanced courses that perfectly combine theory and practice in a wide range of academic offerings in the fields of Interior, Product and Visual Design, combining Milan's entrepreneurial culture with creativity and contemporary style.
OONIKO arises from the meeting of Vetreria Re and StudioCR34: merging experimentation and the skills of expert hands to obtain "tailor-made" glass products, with a high research and design content. OONIKO is a forge where glass takes shape and becomes a design product.