All the elegance of white marble in a renewed range
The new, even more comprehensive collection
The Prestigio collection reinterprets the noblest marbles in porcelain stoneware in a contemporary key: precious varieties from the most renowned Italian and European quarries are offered in five shades of white. New graphic patterns, an updated selection of finishes and extra-large sizes amplify the design potential of the material.
Exercises in style
Three finishes are available for all colours: from matt and textured finishes to the brighter glossy effect, the versatility of the range makes it possible to find the ideal stylistic.
Lucido
Luminous elegance: the ultimate reflective finish is capable of enhancing any surface, illuminating the boldest graphics and highlighting the most delicate nuances.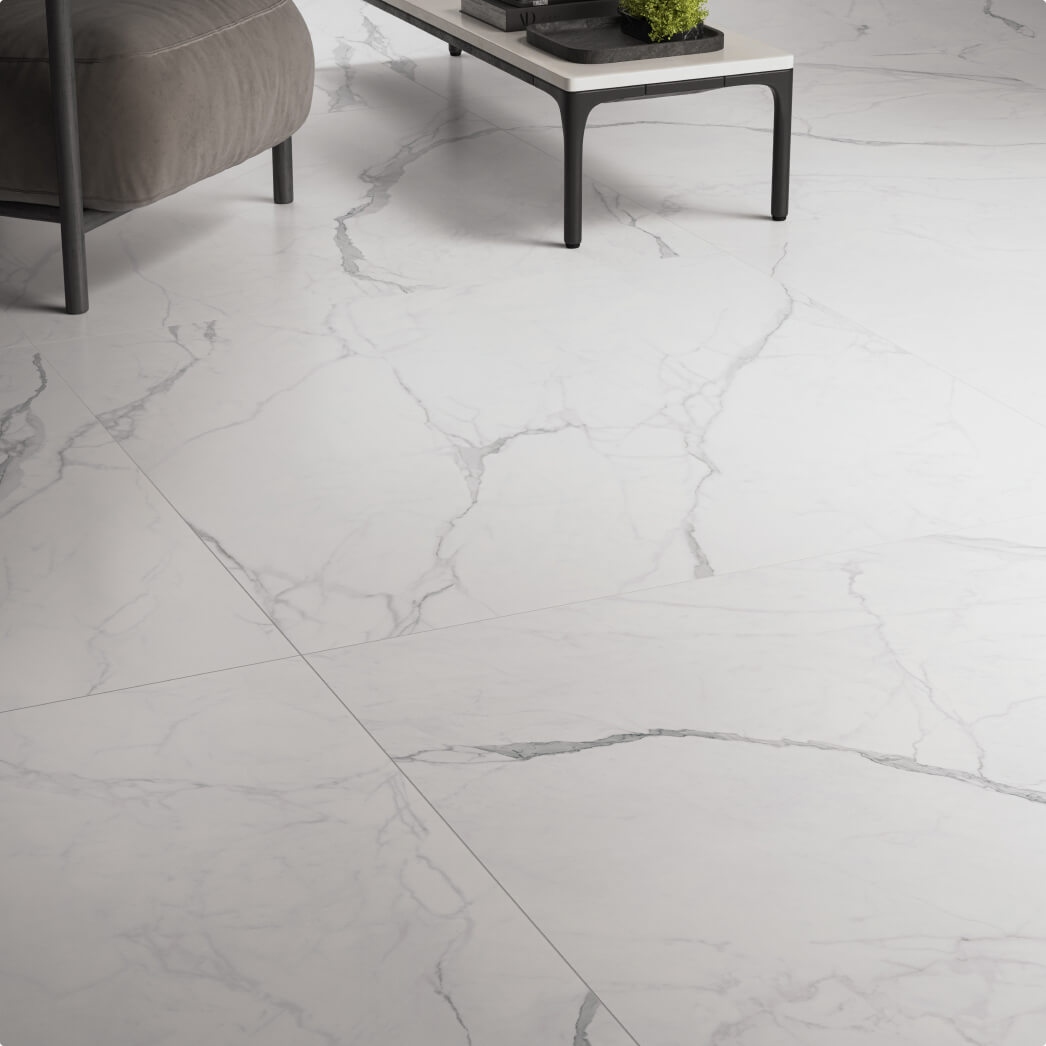 Soft
Velvety texture: the refined aesthetics of this matt but slightly reflective finish are combined with a tactile sensation of comfort and pleasantness, infusing the entire room with a touch of warmth.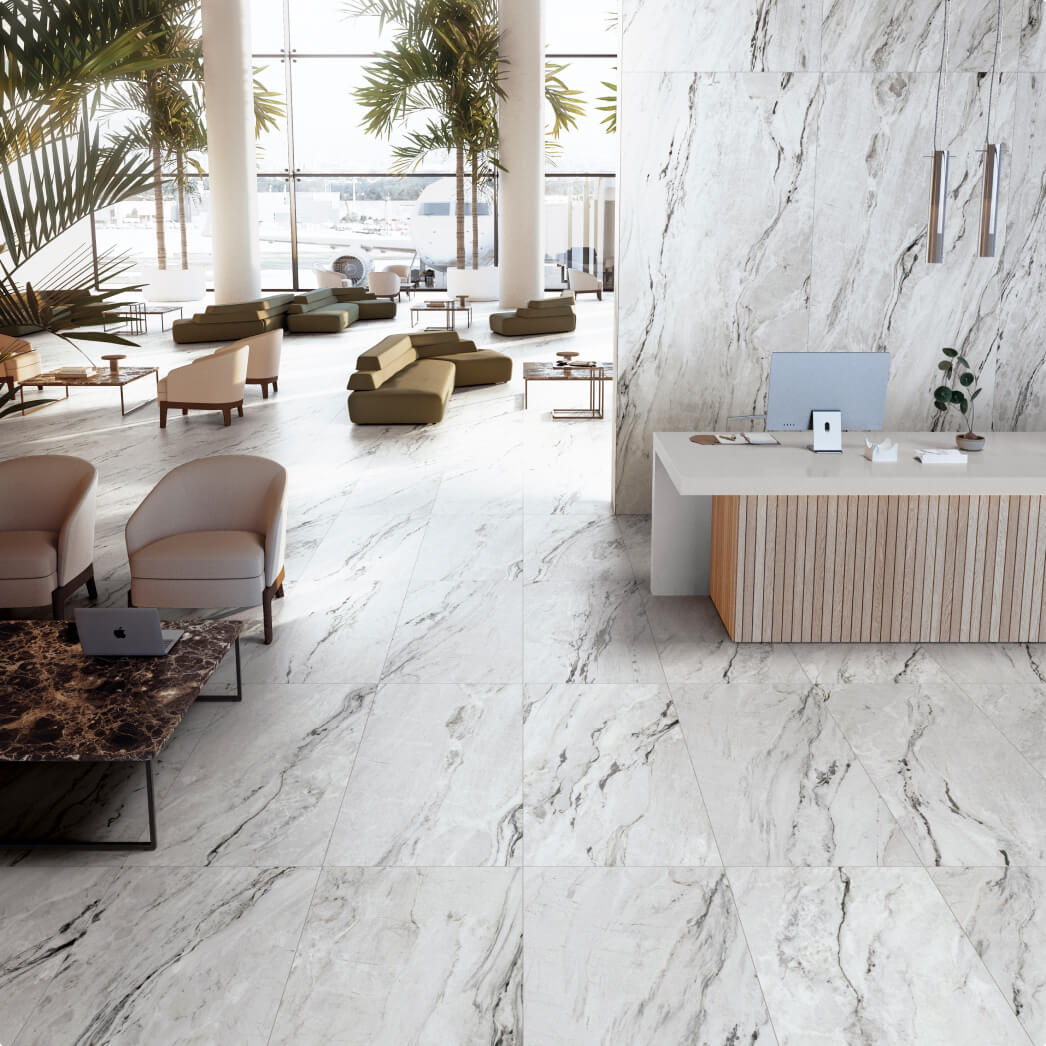 Matt
Contemporary appeal:the timeless appeal of a long-lasting material is renewed with a matt finish. Aesthetics and performance come together in a slab that is smooth to the touch yet slip-resistant, ideal for commercial and public settings.
Freedom of expression
The introduction of extra-large sizes alongside standard ones opens up further perspectives and embraces every design requirement, combining visual impact and technical performance.
Statuario Apuano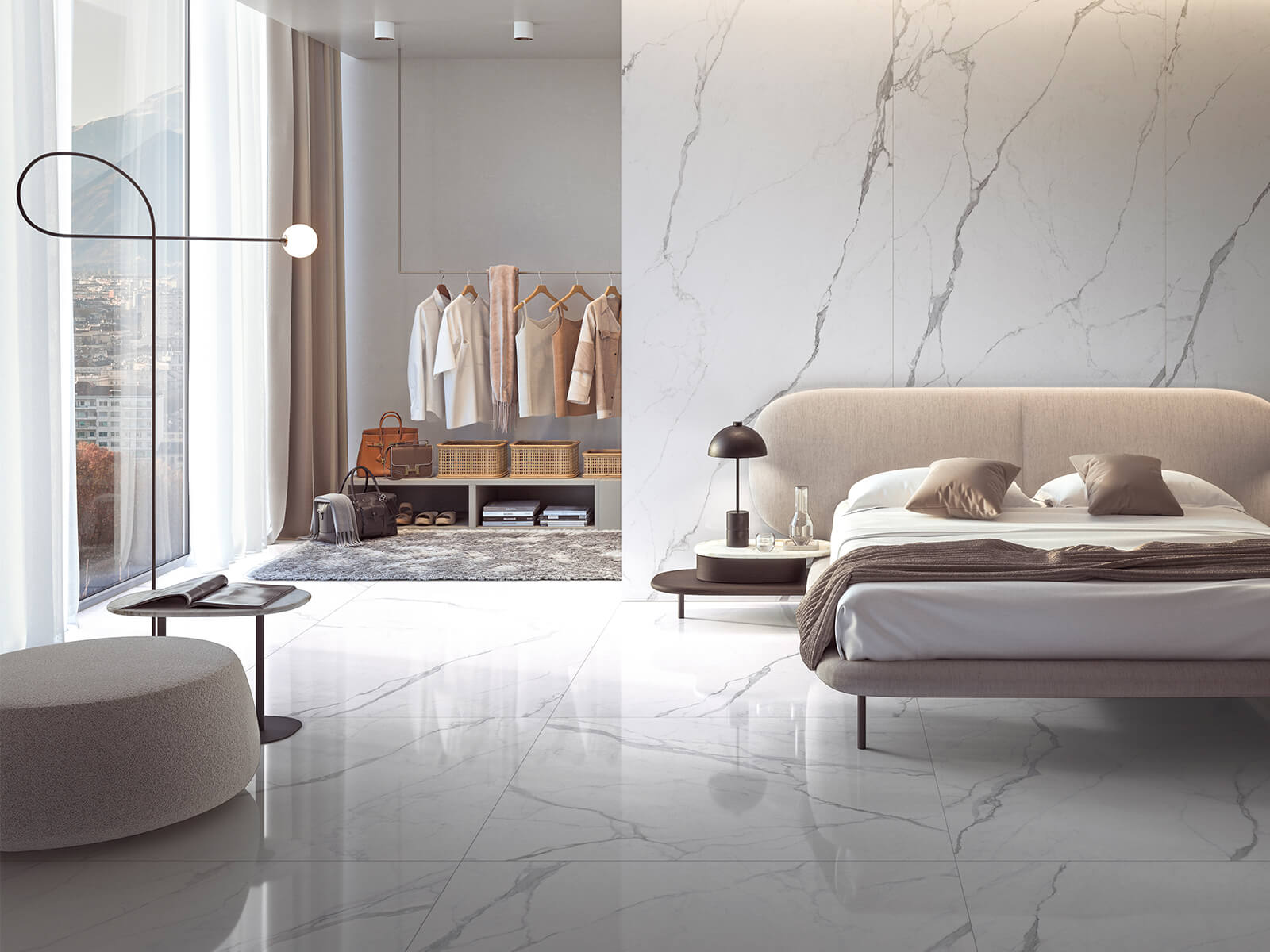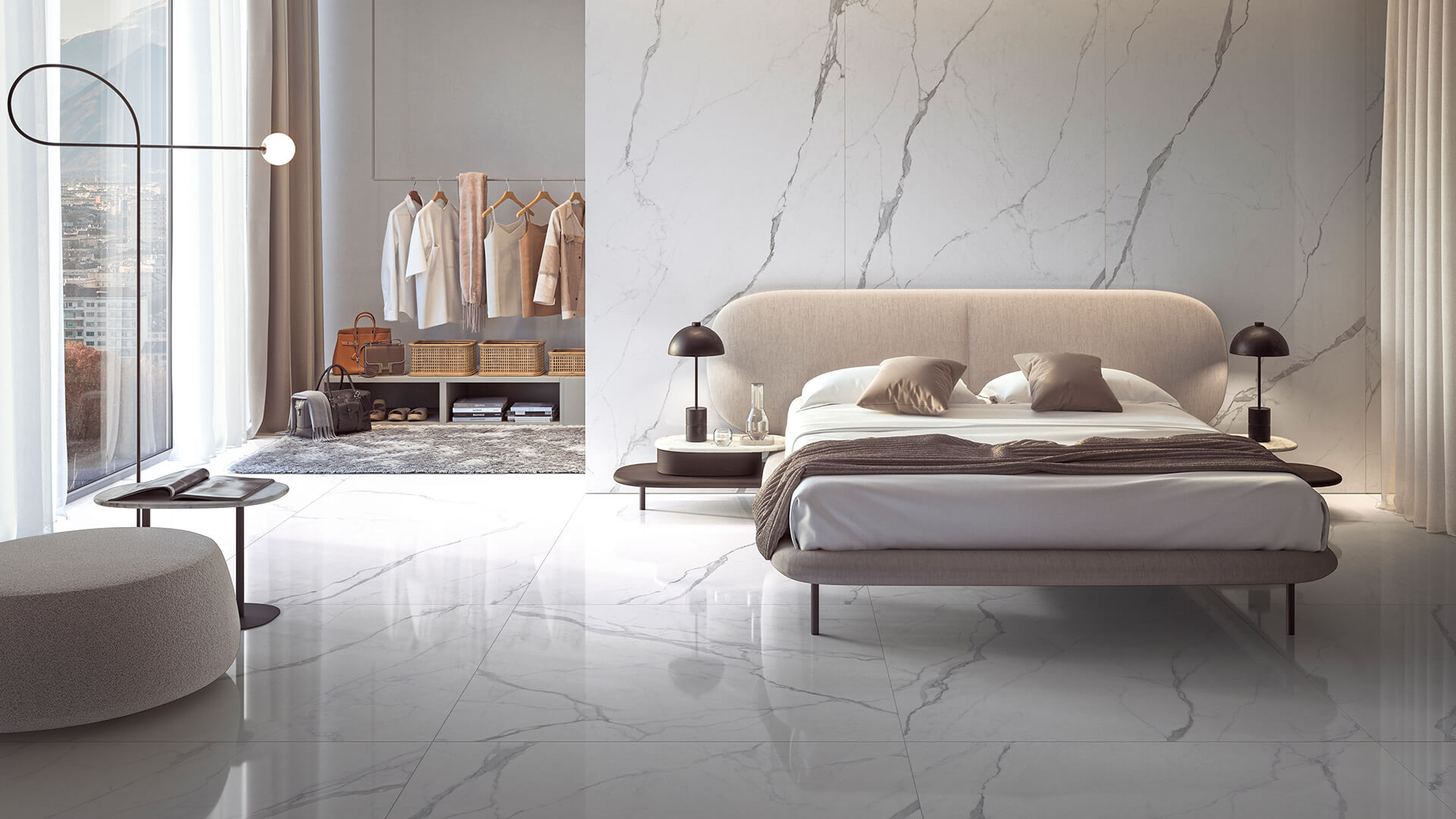 Calacatta Oro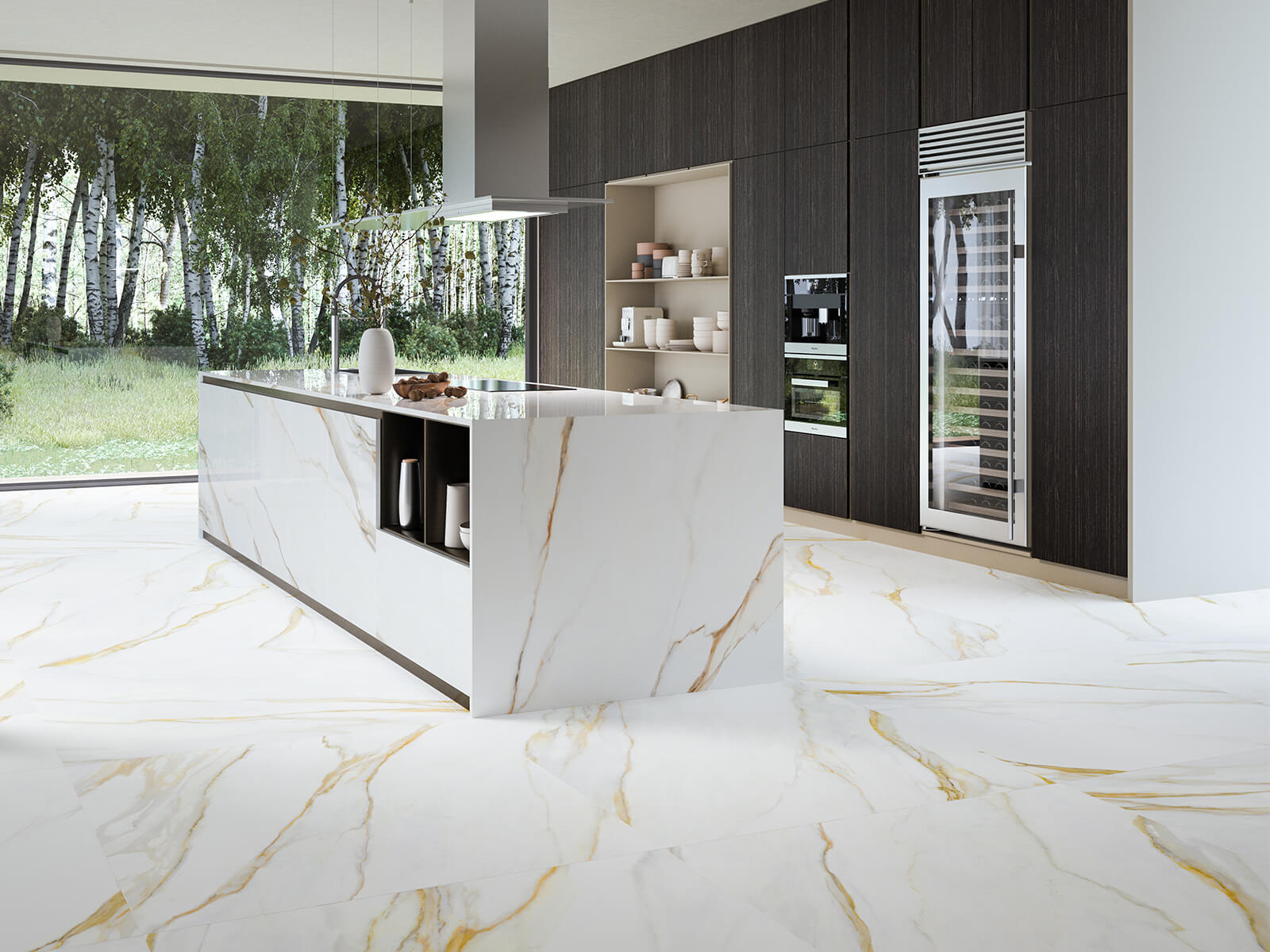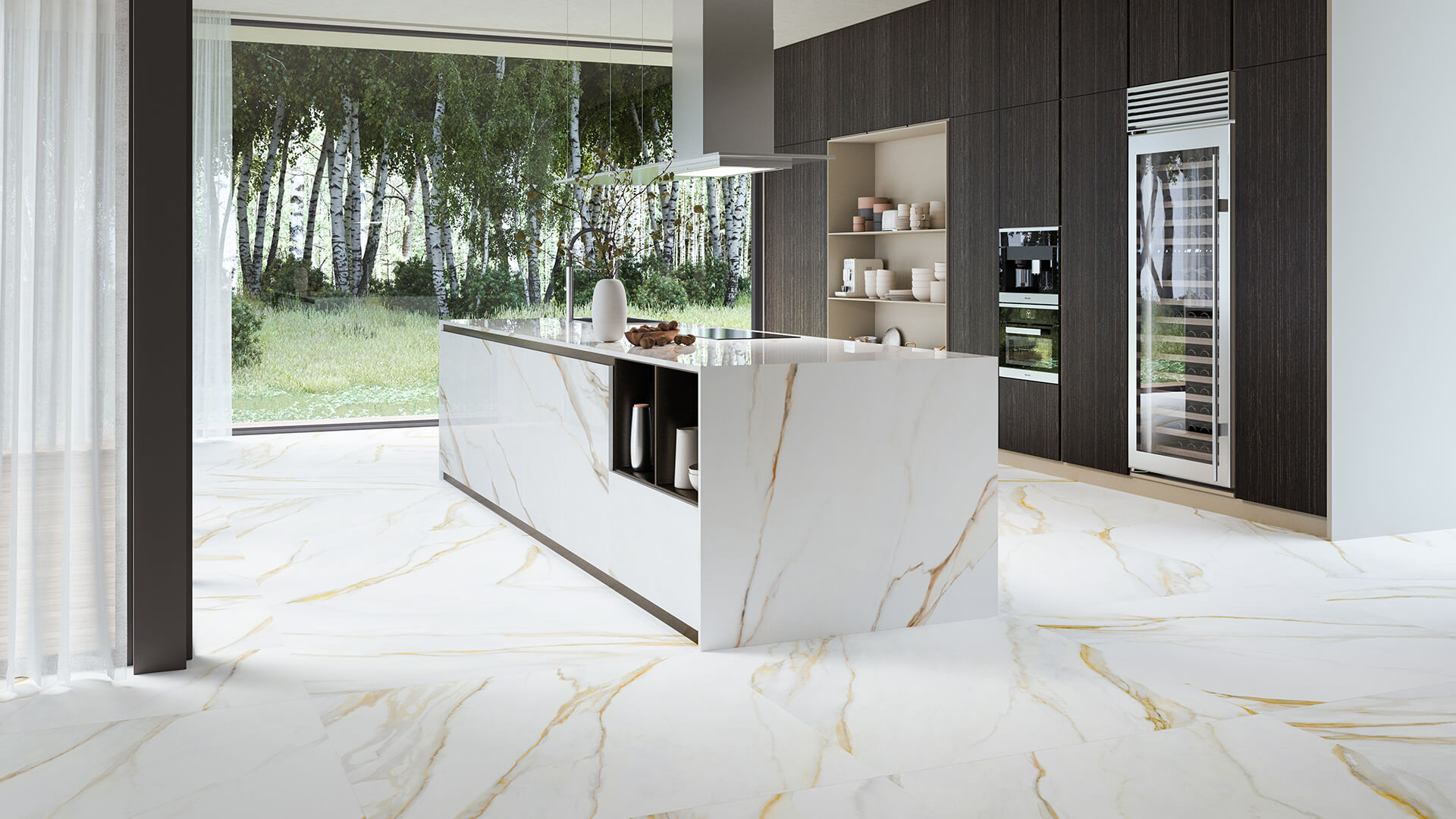 Nuvolato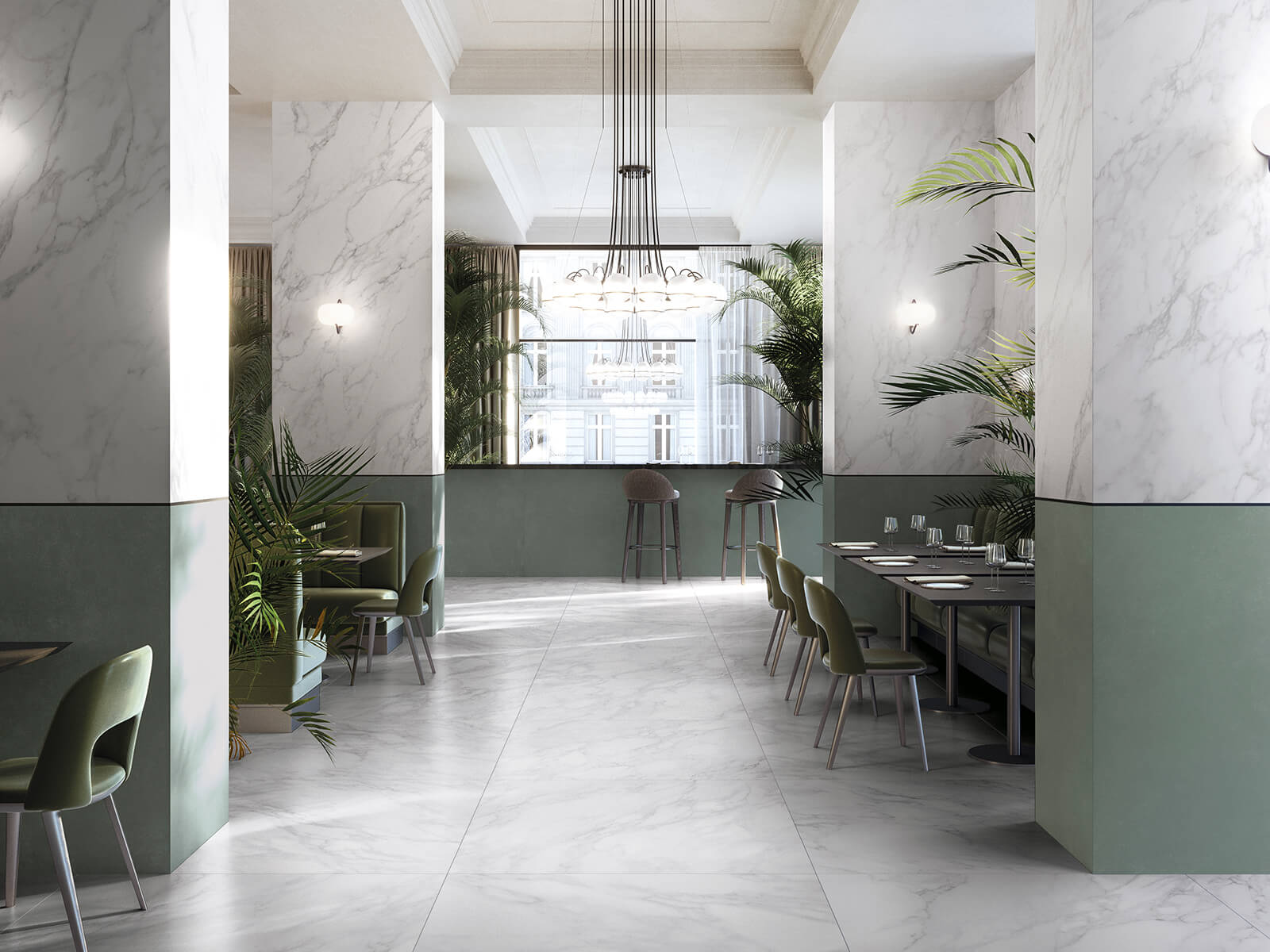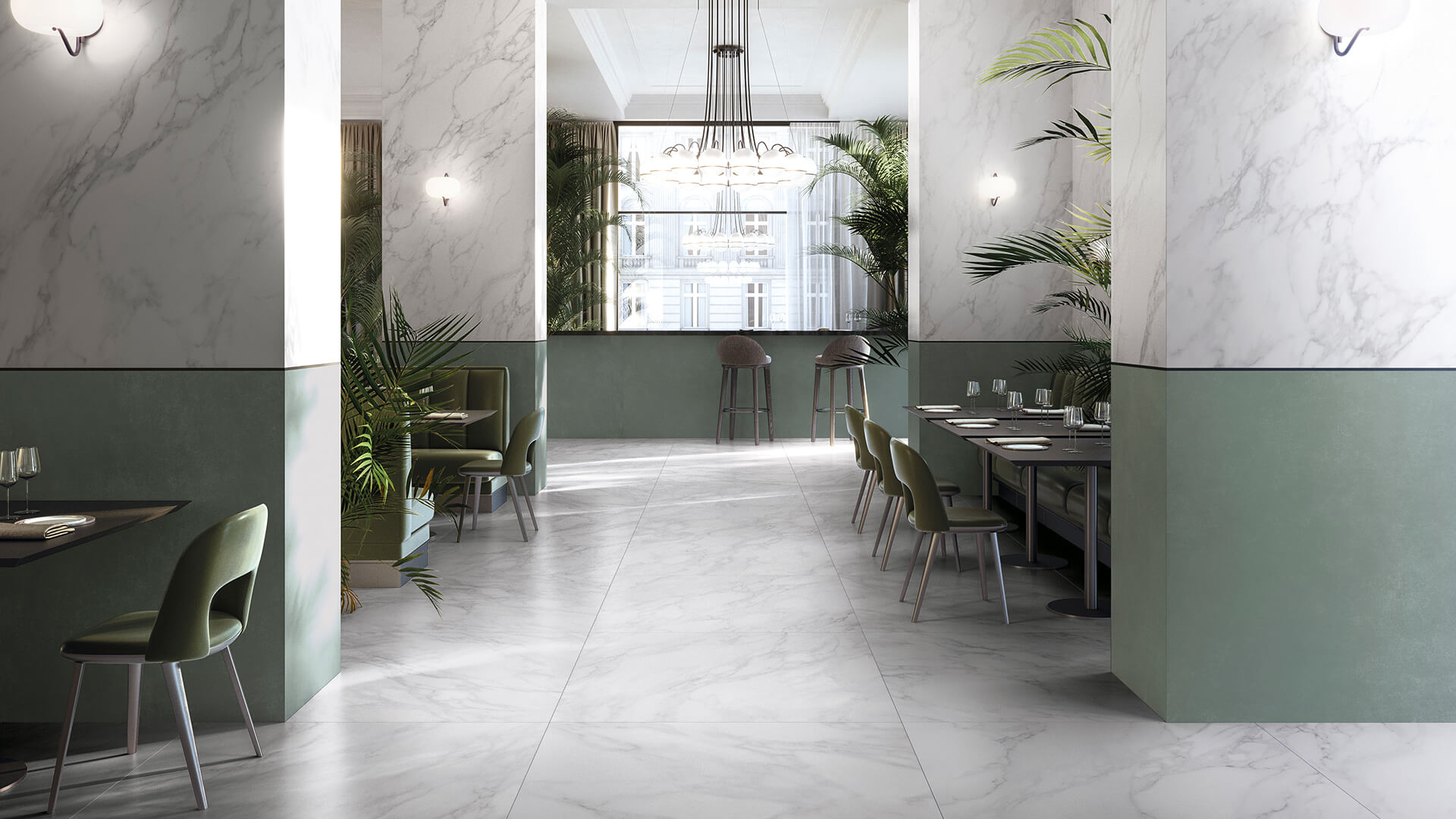 Arabescato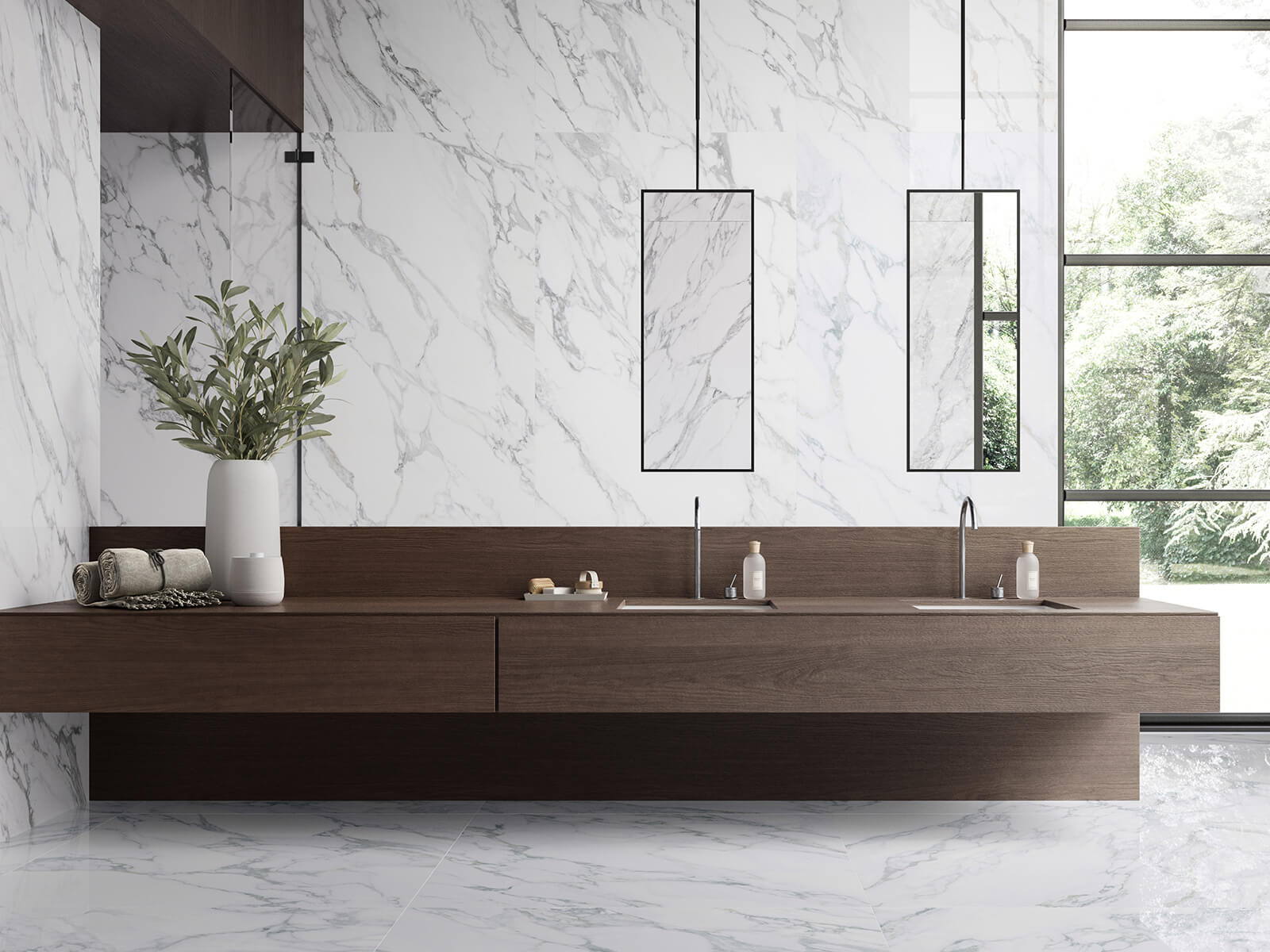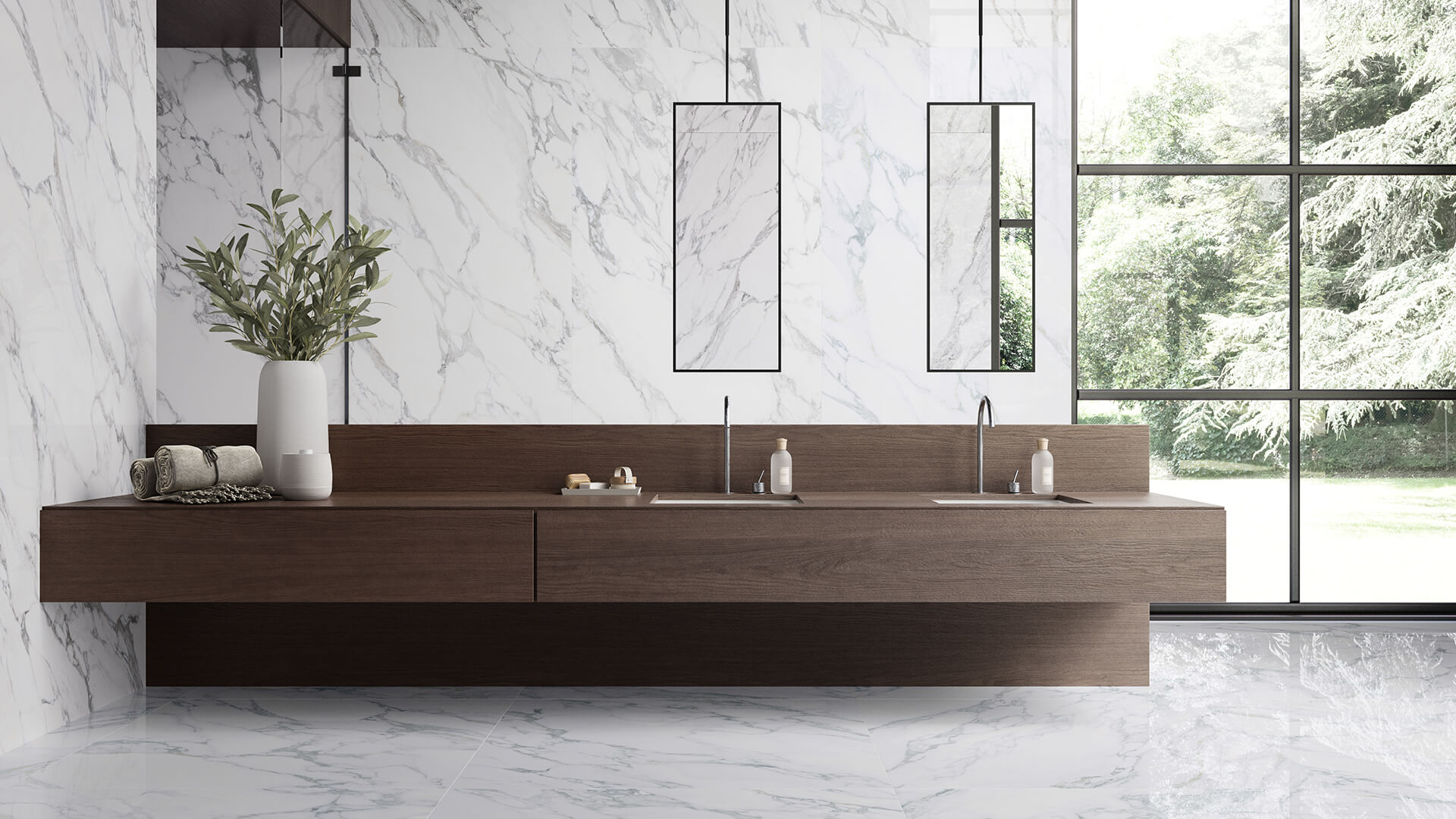 Opera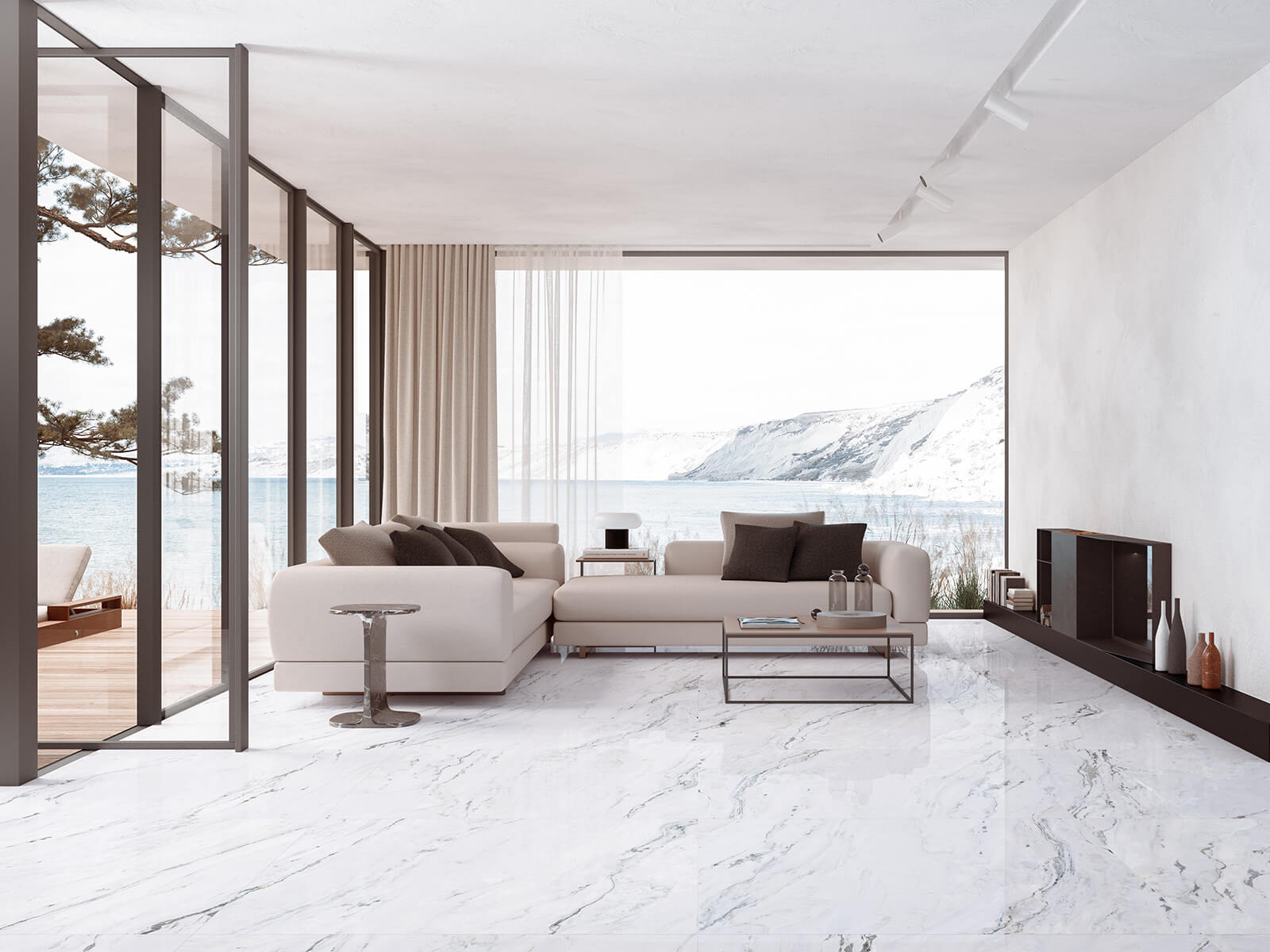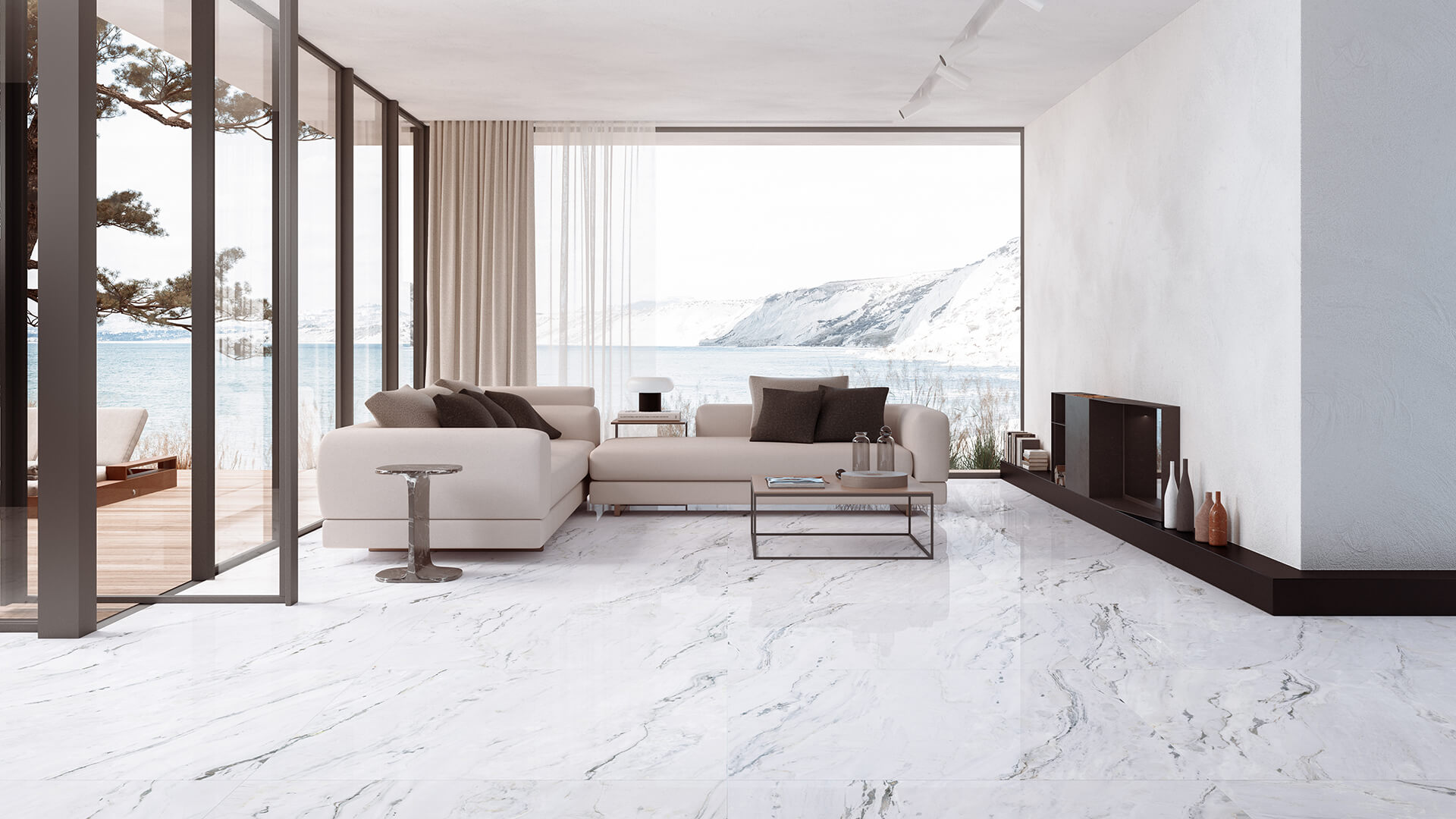 The dynamism of decoration
With Onde (waves), the new range takes on sinuous shapes thanks to the introduction of a 3-D decorative structure. The wavy pattern with its irregular configuration gives the surfaces a matchless movement.
Light golden textures embellish the surface: the abstract design of Craquelè and the geometric design of Mesh amplify the expressive potential of the large slab.
Onde: three-dimensional effect available in the 60x120/24"x48" format in all colors.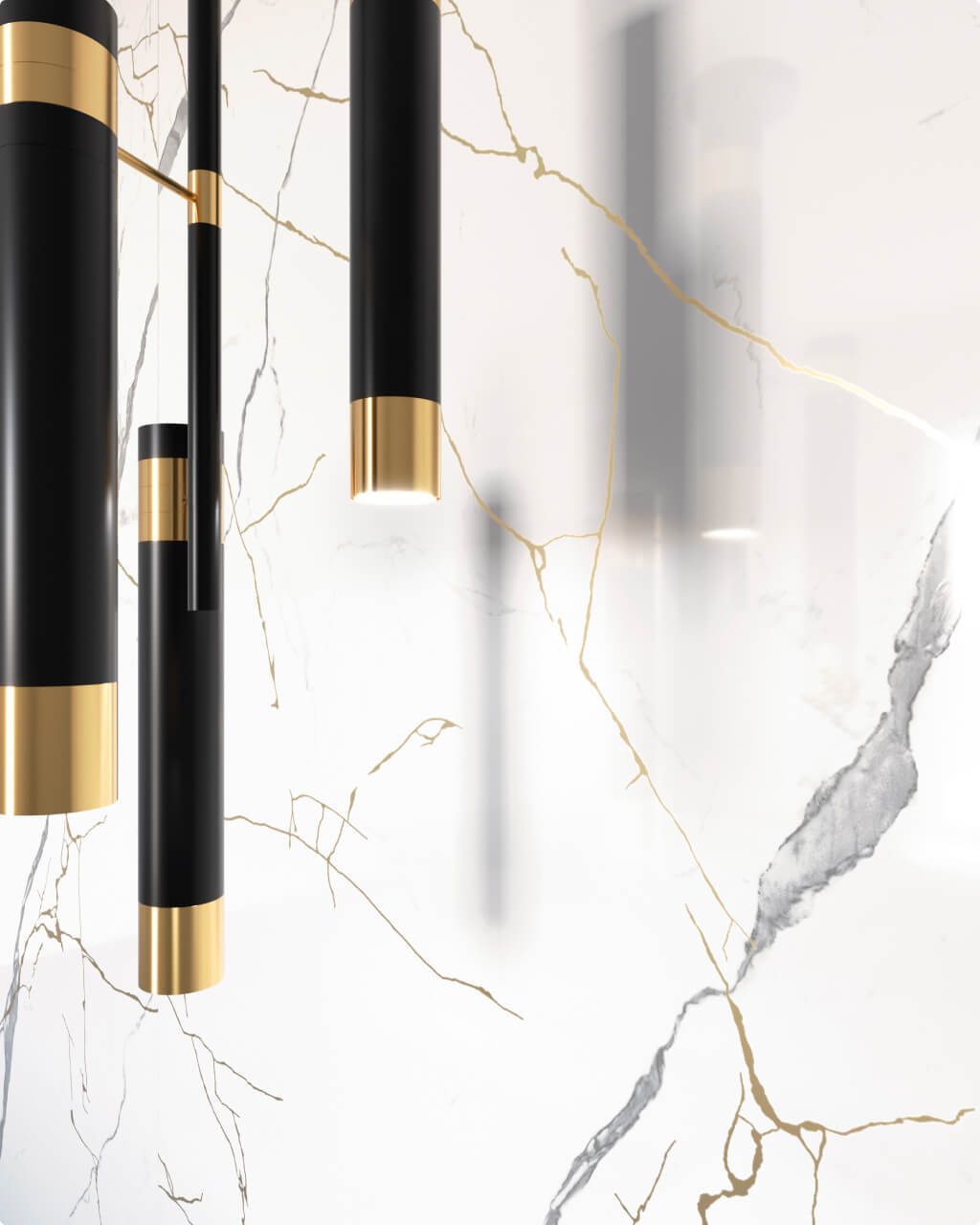 Craquelé: golden crepe available in the format 120x278/48"x110" Lucido in all colors.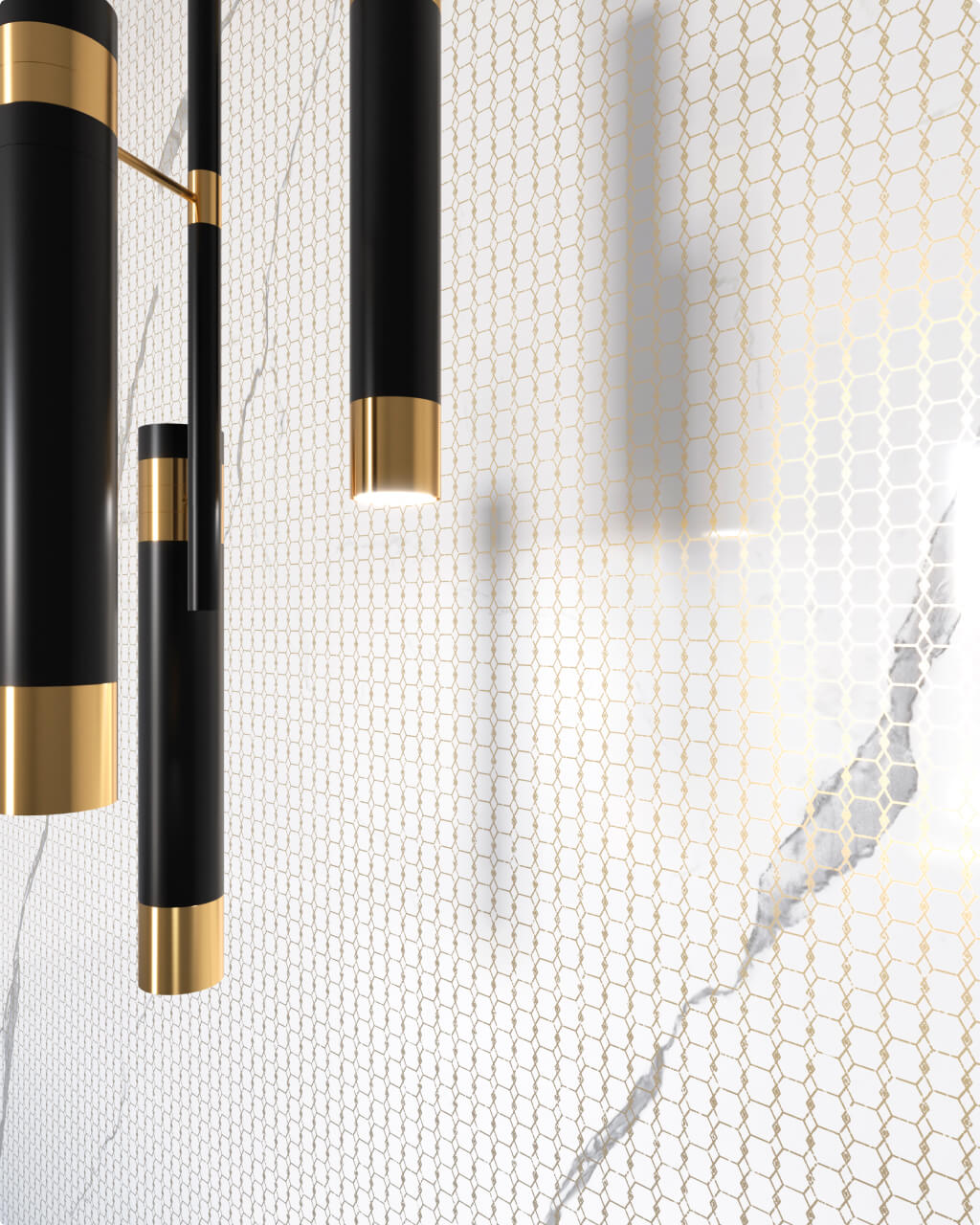 Mesh: golden geometries available in the format 120x278/48"x110" Lucido in all colors.
Colour scale
The new proposal of whites in the Prestigio collection dialogues with a palette of coloured variants, for infinite combinations and uses.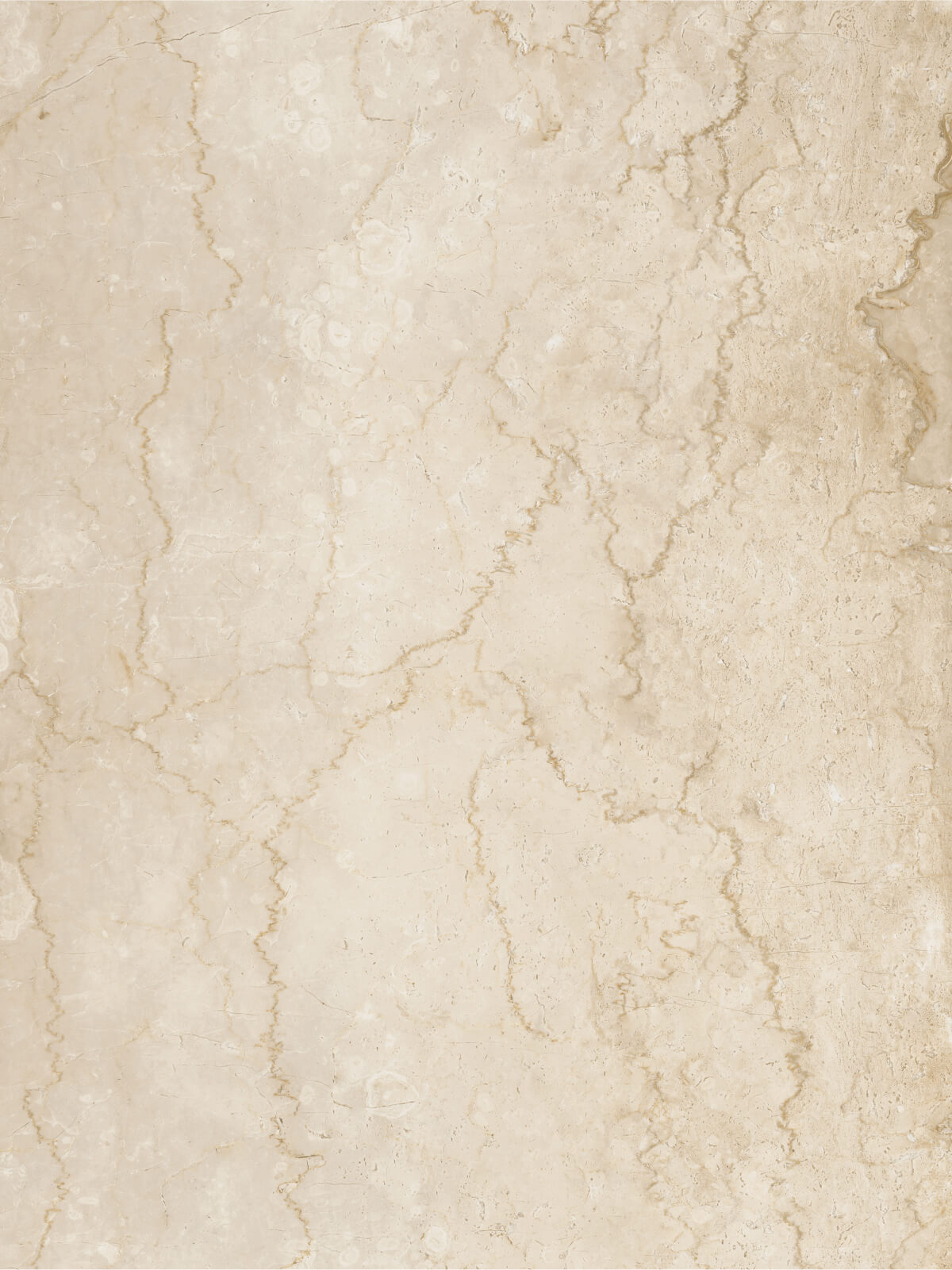 Botticino
The discreet elegance of beige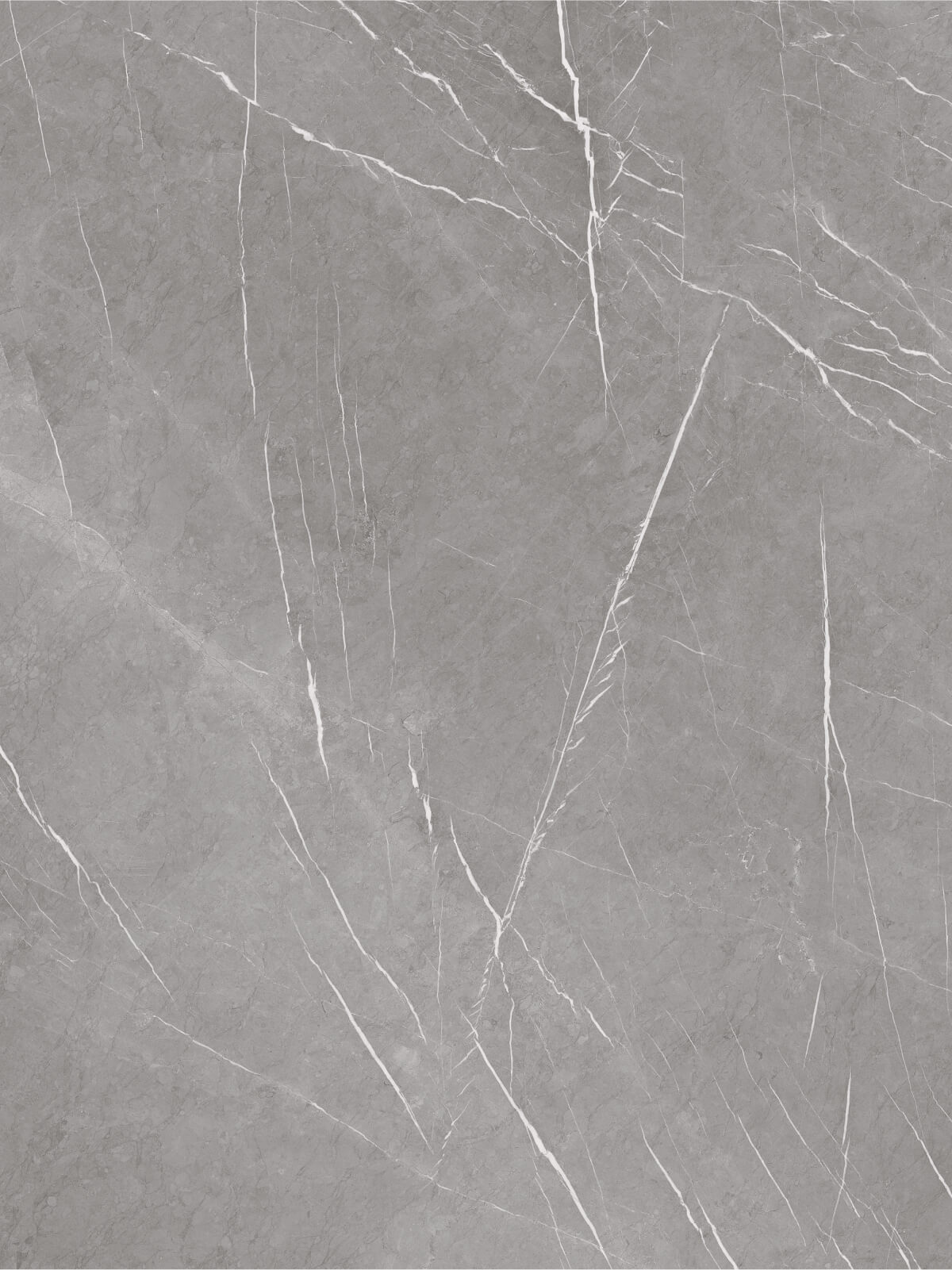 Impero
The everlasting fascination of grey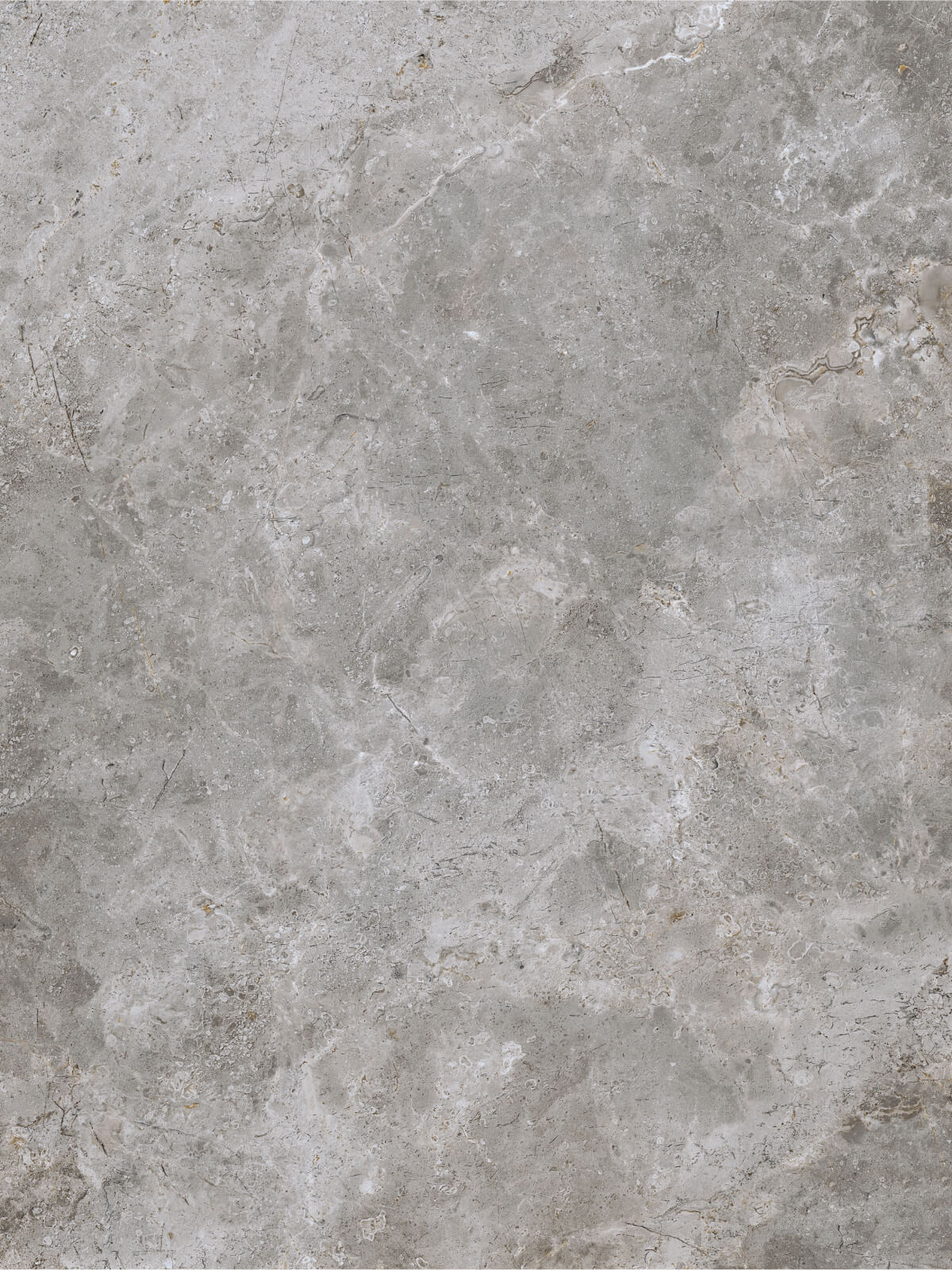 Fior di Bosco
Balanced texture for one of the finest essences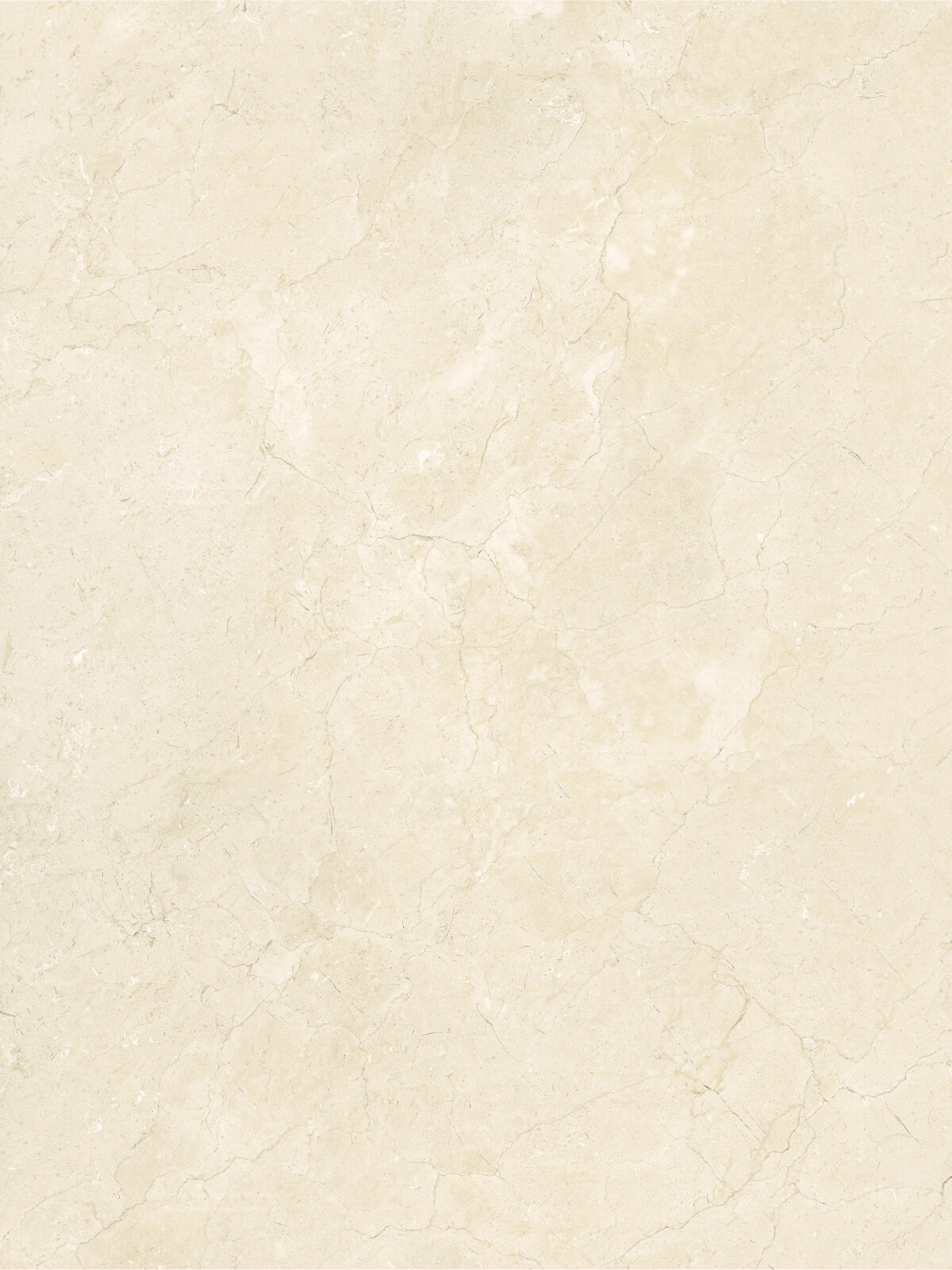 Marfil
Creamy shade for a refined aesthetic.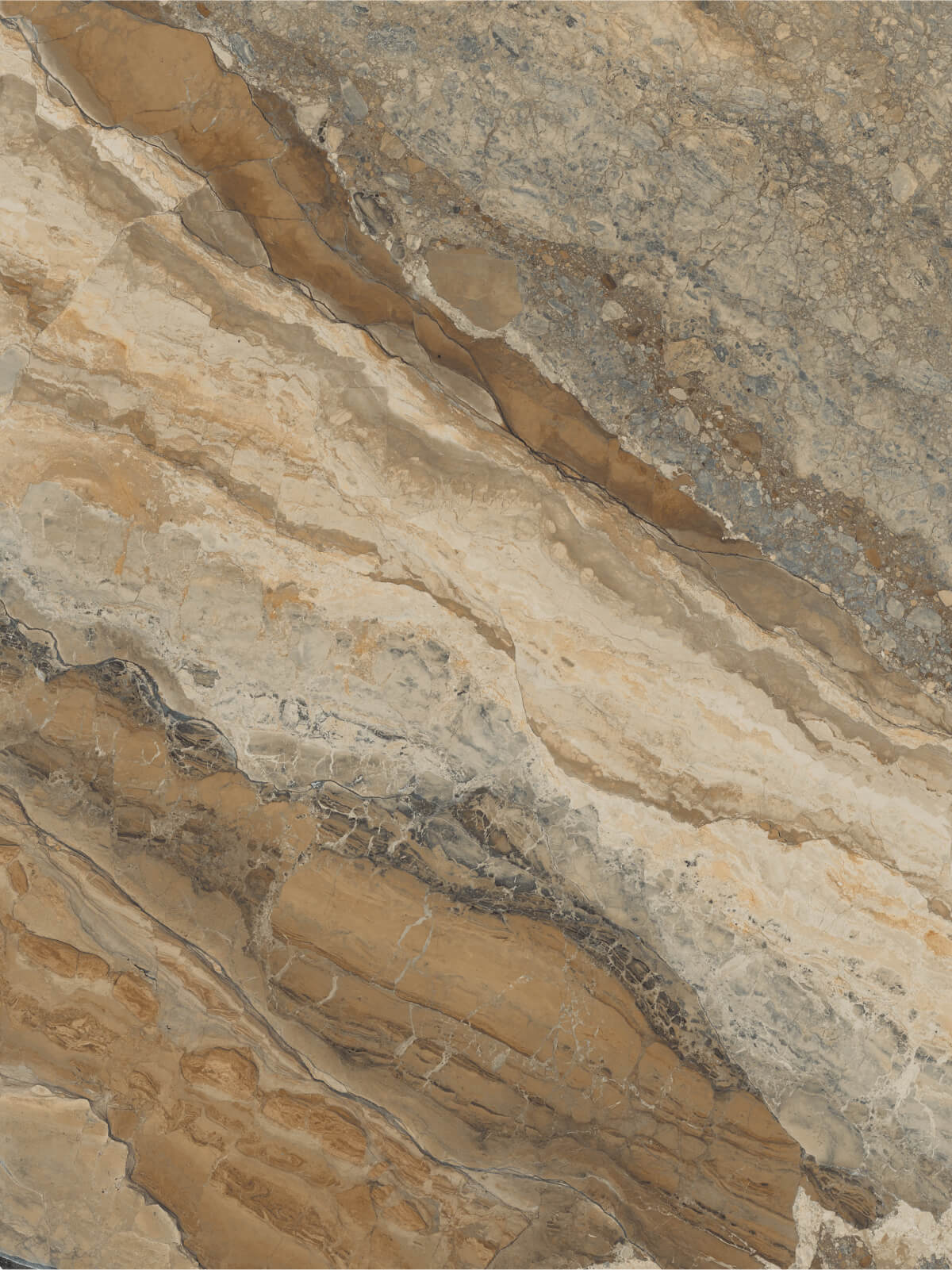 Wings
Earthy nuances and a richly contrasting texture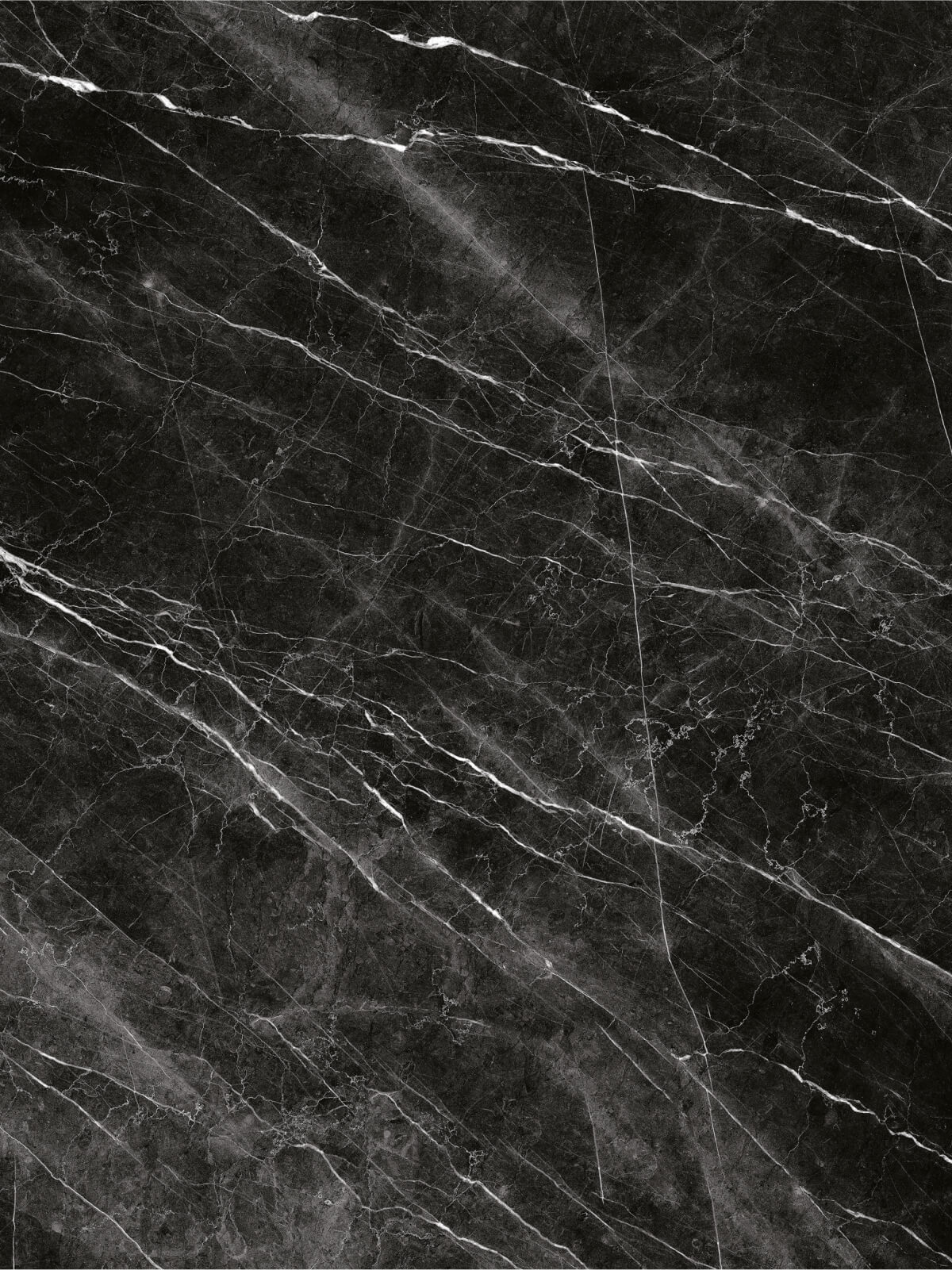 Marquinia
Black background and white grain: a timeless icon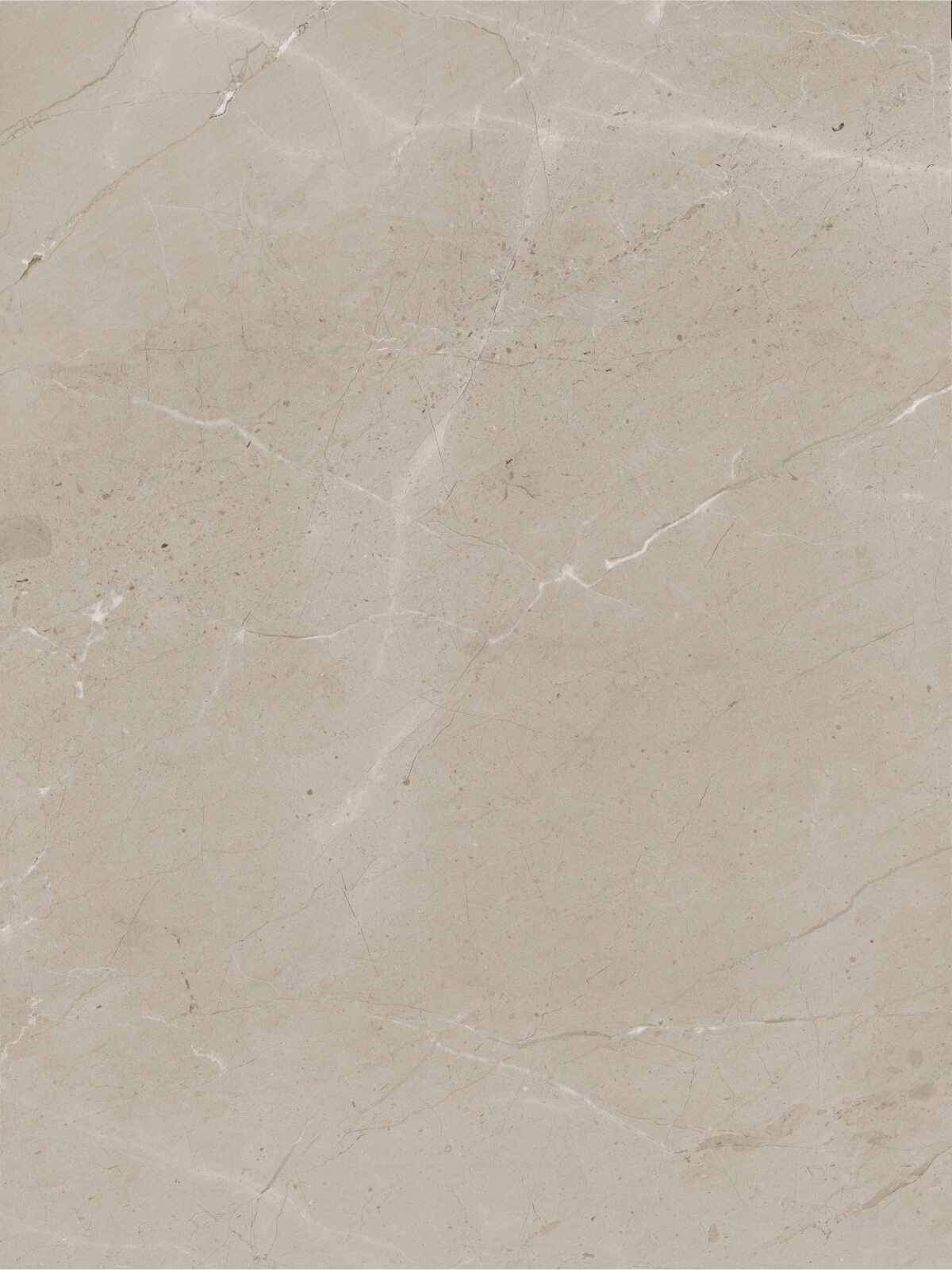 Arcadia
A warm shade inspired by earth tones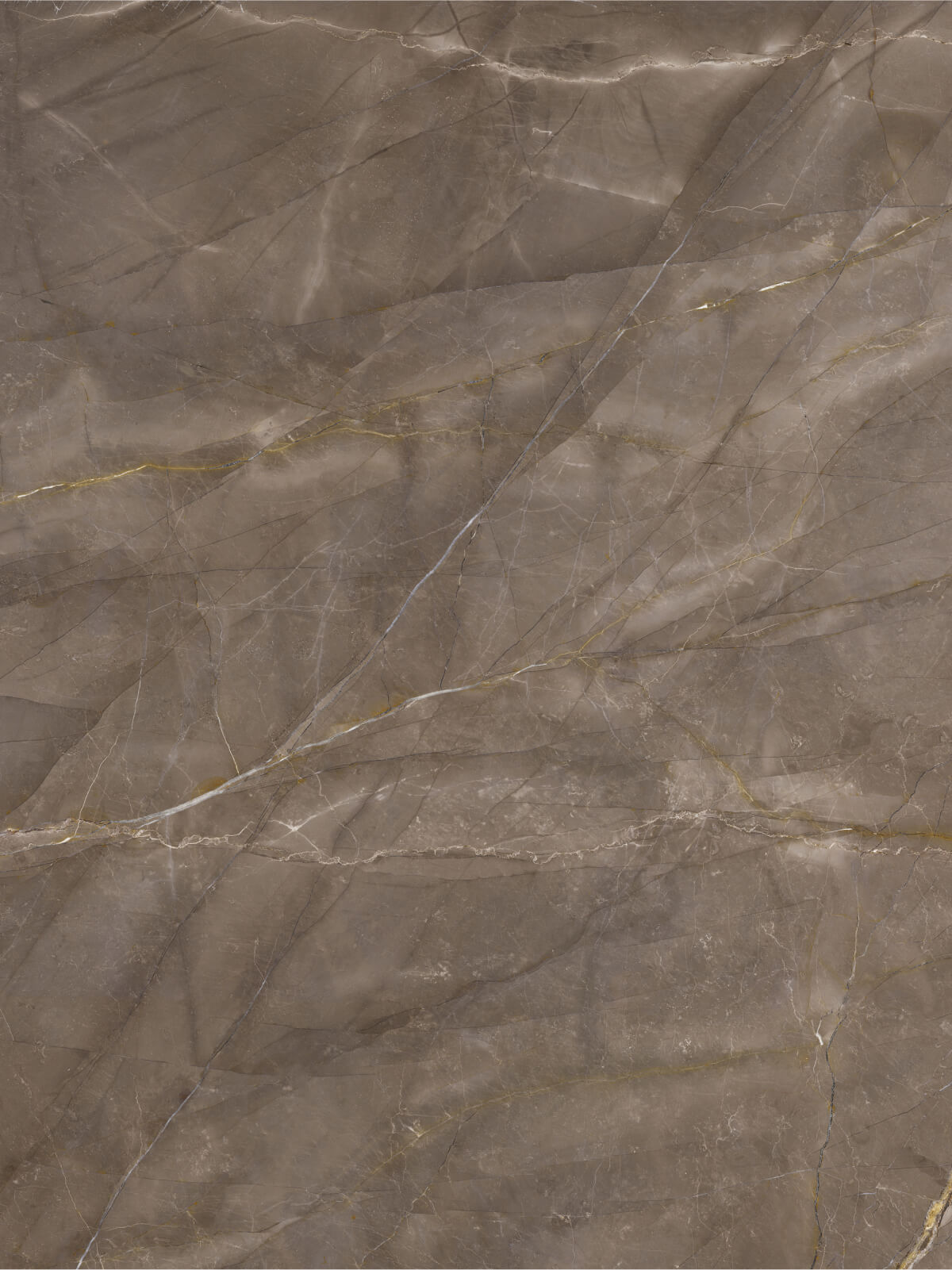 Pulpis
The natural intensity of brown
Discover the details of Prestigio