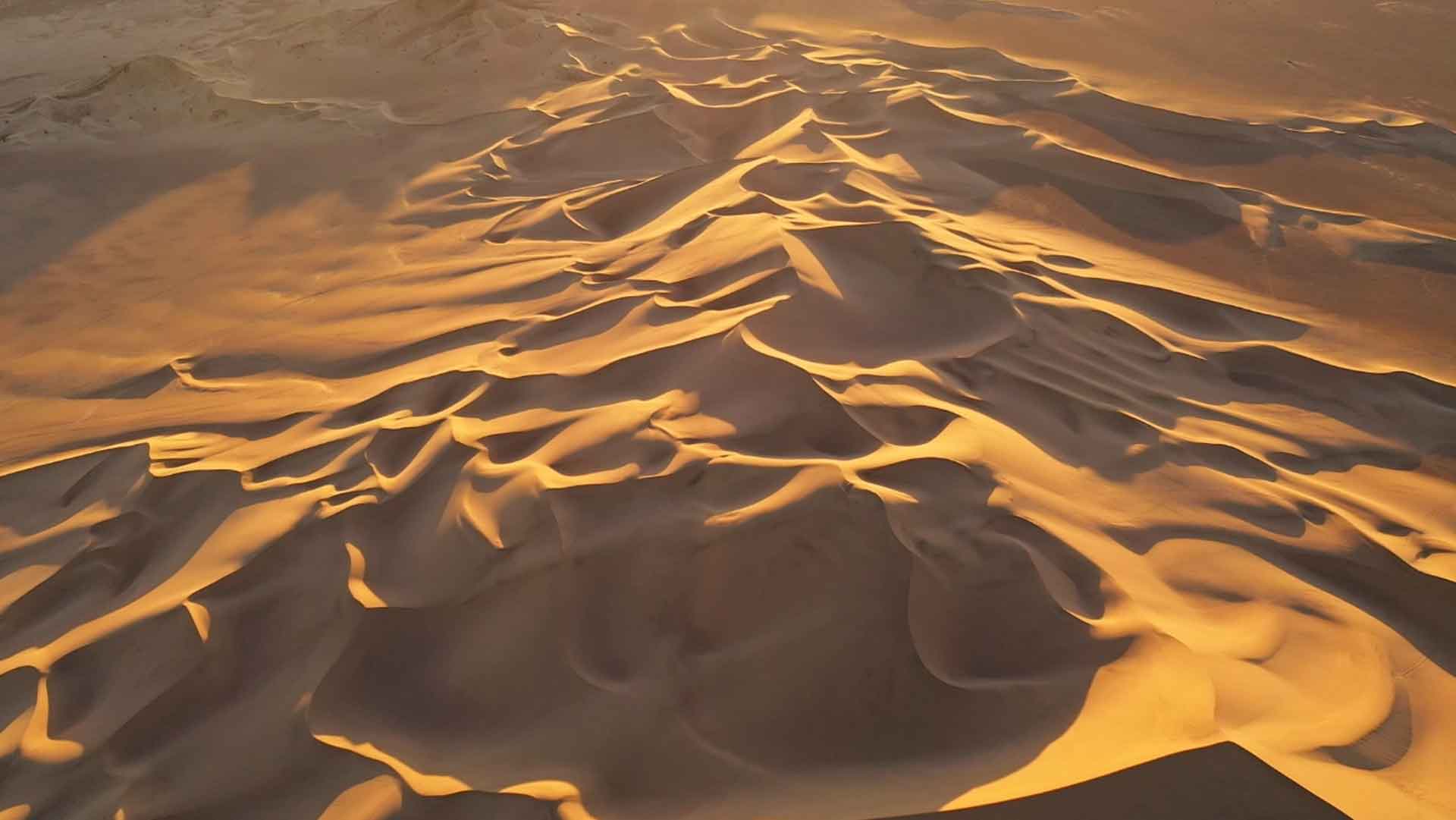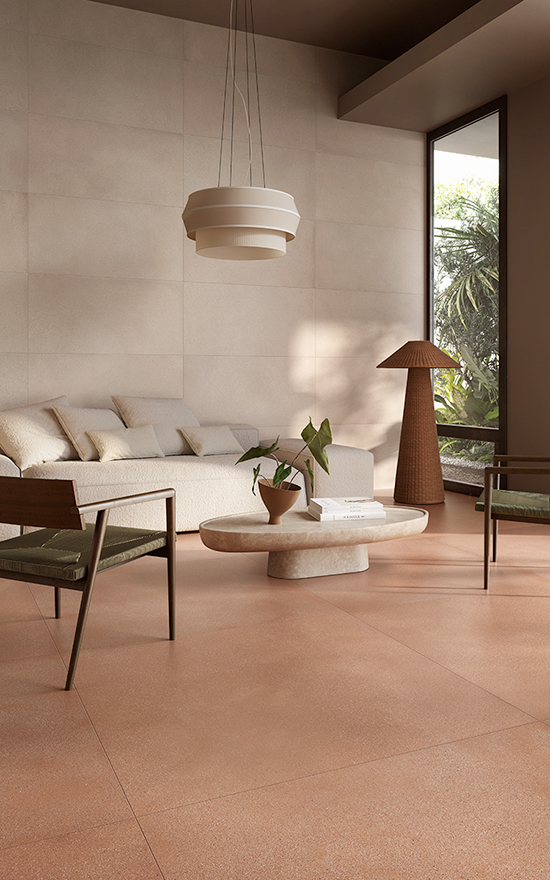 New enveloping
nuances
Colours as warm as desert sand and shades as deep as earth make up a colour scale that can ignite feelings of comfort and warmth. To bring nature into your home.
Contemporary
aesthetics
The primordial colours of nature provide the cue for a material that is strikingly contemporary in its performance and aesthetics, and can add a touch of warmth and cosiness to minimalist and refined interiors.
A matter of
perspective
The surface is only apparently compact and reveals nuances and colour variations that sublimate the variety of nature. Movement and depth emerge thanks to the richness of detail and articulated grain aesthetics.
Textural
suggestion
The new MATT-Pro finish combines aesthetic appeal and technological innovation: the renewed surface conveys a feeling of comfort and guarantees high slip resistance. The combination of beauty and functionality is also renewed through ease of cleaning.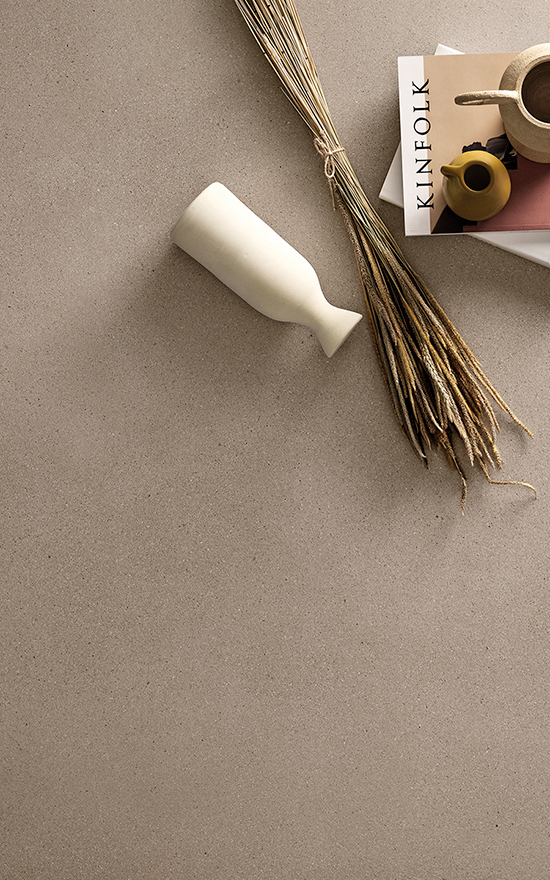 Six shades of desert
The colour variety of nature translates into a colour palette ranging from the refined ivory of sand to the intense warmth of the dunes.
Three finishes to define home environments, including outdoor spaces.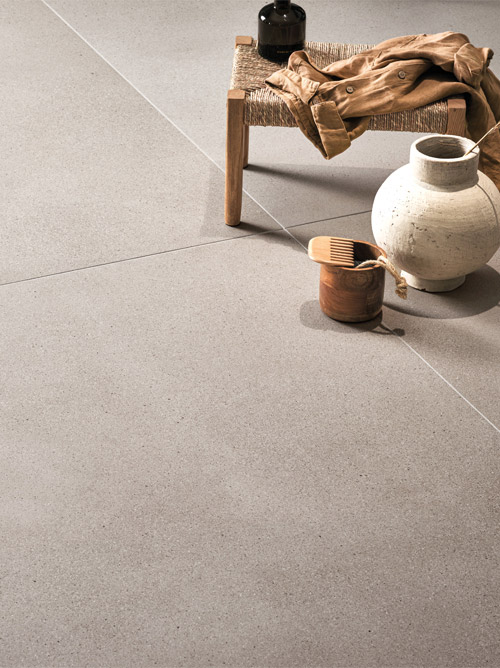 Matt-Pro
A matte surface that conveys warm sensations of softness, without compromising the dynamism of subtle shades and chromatic gradations.
ALL THE COLORS
9 mm
120x120 cm (48"x48") R
60x60 cm (24"x24") R
60x120 cm (24"x48") R
30x60 cm (12"x24") R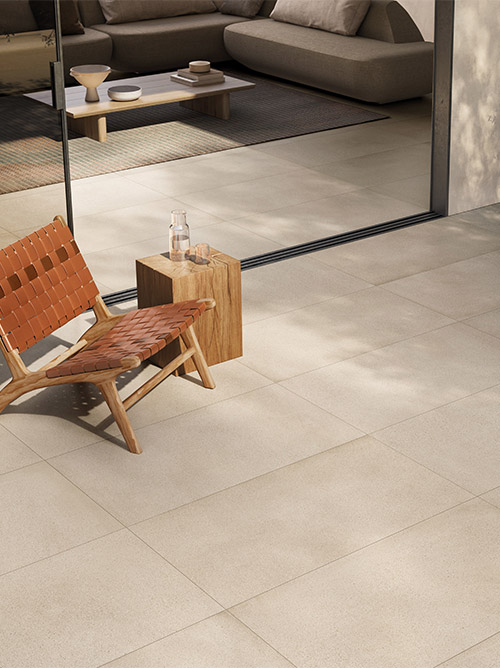 C2 Grip
The 9mm outdoor version is enriched with textural details, ideal for creating continuity between indoors and outdoors, ensuring extreme slip resistance.
EARTH / ECRU / LINEN
9 mm
60x60 cm (24"x24") R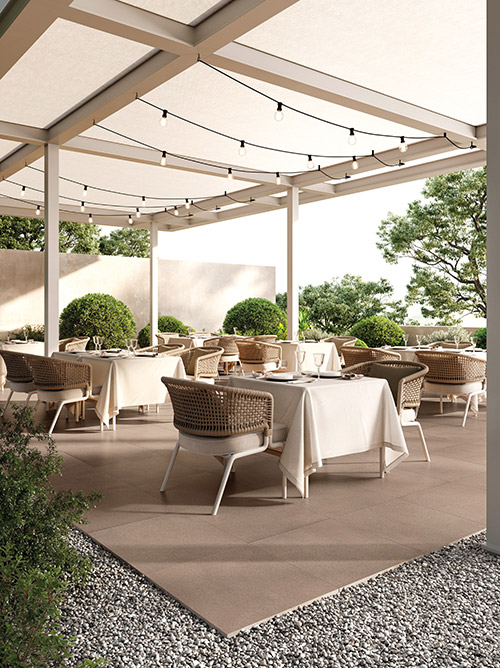 Out 2.0
The 20mm thickness is designed for outdoor environments, where you can surround yourself with the intensity of warm natural shades, with double the resistance.
EARTH / ECRU / LINEN
20 mm
60x60 cm (24"x24") R
Decorations inspired by the Namib sky and earth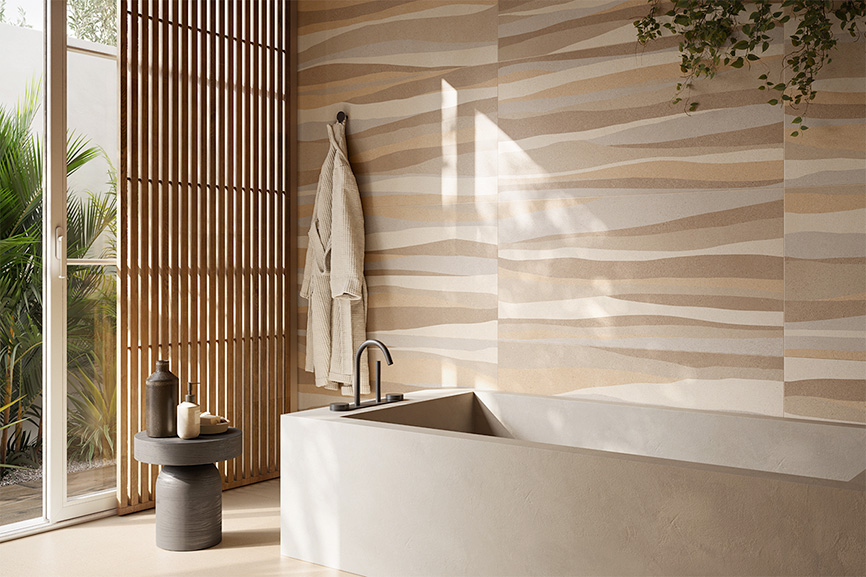 Oasis
An undulating pattern that recalls the irregular morphology and colour variations of sand dunes, undisputed queens of a landscape that is never the same.